by Jack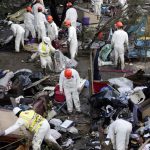 The news is horrific, 28.5M new claims for unemployment, government rushing towards  printing up 2 trillion dollars or more in debt, we're seeing zero percent prime,  there's a virtual panic in Congress to bailout everyone for everything, from individuals to mega-corporations, it's spending on the old credit card like there's no tomorrow and at the rate of these devastating, self inflicted, injuries there may not be!
This has all the earmarking's of a complete and utter collapse of the free market system as we know it, and it's going global.  Emergency reserve funds to insure basic things like  bank liquidity and unemployment insurance are quickly drying up.  Over half the nation is suddenly without a paycheck and a good portion of them have no cash reserves, no safety net to ease going into the worlds worst economic apocalypse.
Sounds like a scene from one of these doomsday movies doesn't it?   Well, this is exactly what is happening thanks to a legislative stampede in Washington.  These foolish, short sighted, weak knee' d, self serving bureaucrats are falling all over themselves to do something quickly, even if it is completely wrong!  Even if, it means selling out their own stock before the bad news hits the street.  The latter bunch, those arrogant, greedy, crooks, should be booted from office immediately before they can do any more damage.  Better yet, they should forfeit 100% of the proceeds from the stock sales as a penalty.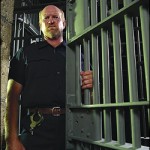 [If] we can stop these criminals and their unwitting low brow colleagues right now, before they pass this nation killing, two trillion dollar budget, we might just salvage the country from economic ruin.
Here's what we need to do if we want a longer term success story:
 Cancel all quarantines, except for the most infected cities. We are going too far with quarantining our work force.  Work is life, without it we are worse than with the virus.
 Resume producing and working now.  And to get people working we're going to have to be creative and suspend some regulations and rules that keep people out of work!
 Suspend government minimum wage, let supply and demand determine wage at least until we are on firm economic ground.
 Face the fact that some people who fail to take preventative measures to avoid virus are going to get sick and some of them are going to die.  People die all the time- get over it.
 Realize that even without medical intervention 96% of the population will survive.  This virus is bad, but its not the end of the world, not even close.  But, what we are doing wrong right this minute could destroy so much of what keeps us going.
 Face the fact that there will be some collateral damage until the virus has burnt itself   out.   S- happens – deal with it.  We will be okay eventually.
 Realize that most of the persons that will die from COVID virus would probably be dead within 2-5 years anyway.  This is just life, its tough, but so are we and therefore we deal with it.  We should not be spending 90% of our healthcare dollars  to extend life by 3% or 4%.  This is not cold, this is being real.
 Continue to restrict air travel to and from international hot spots during National Emergency.  We've done some good things already, we need to keep the good ideas and dump the stupid ideas, something rarely done in Washington.
 End social security benefits to all persons with a retirement income above $150k. This will help make our older American's more secure and future generations too.  Those earning over 150k don't need this insurance and lets remember this was really intended to be an insurance policy to impoverished seniors, not a universal retirement plan.
 Double penalties for crimes committed during any National Emergency.  No nonsense approach to crime must be taken, too many states are going the wrong way.  New motto for all Americans should be: If you can't do the time – don't do the crime.
 Suspend prison overcrowding rules and end prisoner appeals during National Emergency.  Prison is supposed to be tough.  Don't like it, don't do crime.  End judges that get in the way of this realistic and fair approach to curbing crime.
 End welfare after 1 year for all able bodied (meaning mentally fit too) under 50 then see #15.
 Reinstate sensible laws for panhandling, illegal camping and loitering.  This is a no brainer.  We need it to deal with the explosive bum population filled with druggies, predators and crazies.  We've got to separate them and deal with the bad guys in a tough and forceful way.
 End all private litigation by these greedy ambulance chasing attorney's suing big companies like GM, B.F. Goodrich, PG&E, etc., but make all CEO's and Board of Directors criminally responsible for gross breaches of public safety.  Criminal penalties work far better than fines paid by innocent shareholders!
 Re-establish federal work program using conscripted labor consisting of able bodied, homeless and that are dependent on government for support.  Work programs to include fire prevention, forest management, rural road repair, pollution cleanup, farm labor, public works projects, etc.  Failure to comply ends government assistance. Everybody that can – works for their keep.  Don't work – then don't eat.
 This is just a start and it took me all of 15 minutes to think it up, because its just common sense stuff.  If we could do [only] this much, our nation would be much stronger and much more successful than ever.  Whatever the losses we suffered from these emergency measures would pale by comparison to the massive gains we made for our national security.