by Jack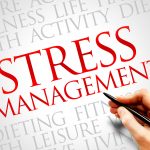 It's 10:42 am., and as usual I'm sitting alone in my office, working on article for our blog. I'm still sleepy, went to bed late and got up early.  A sure sign this quarantine is starting to wear on me.
The news on TV and internet is all bad.  That doesn't help my somber mood.  I just heard some engineer deliberately tried to crash his locomotive into the hospital ship Mercy???  As you probably know, its now birthed in the harbor at San Diego to provide medical support for SoCal.  The kamikaze engineer thought the ship is part of a government takeover and he wanted to call attention to his conspiracy suspicions. His next trip will be on a one way ticket to the psychiatric ward.
10:45 a.m. I'm thinking it's a really nice day out, I should take the dog for a walk in the park.  The park is only 200 feet from my front door.   At that moment the phone rings, its an 800 number. I answer and a recording begins and I am paraphrasing, "This is an alert from Butte County Health Department, the governor of CA is ordering you to stay in your home and avoid any unnecessary travel. Dang it, they got me and just as I was about to take old Riley for a walk! How did they know?
Poor old Riley, he's been locked up here for 2 weeks. Three days ago, I tried to take him over to the dog park to play, but it's been padlocked shut. Apparently the pooches were violating the mandatory 6 foot rule.
11:00 am, hey I found a little good news! Some Einstein's apparently figured out that the price of oil can't drop forever. Well, imagine that? And this has a caused a slight rebound in the market. The DOW JONES was up about 140 points. Unfortunately, yesterday the DOW was off a 1000 points and prior to that, the markets have given up all the gains since the crash of 29 or something like that.  This is what happens when business is told to stand down until to further notice.
However, this one bright spot of economic news is soon offset by news from MSNBC telling us that nationally, medical personnel are running low on surgical masks and protective gowns. National stock piles are similarly running out and we've got a few months to go before this pandemic has run its course. Wondering what's our back up plan, garbage bags and handkerchiefs? Ok, bad joke, I know our industry is coming to the rescue, just as soon as we can get word to them in China. My hilarity is on a roll.
It's now 11:30 a.m. I've run out of things to write, then I start thinking again about taking the dog out for a walk…then another thought races thru my so-called mind! My head turns slowly towards the Uniden phone sitting next to me in its cradle, "OMG, if that freaking thing rings and its an 800 numbers, I'm going to shoot it.' Thankfully it does not…TTYL Hang in there, this too shall pass.