by Jack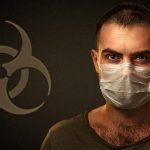 According to the statistics gathered by worldlifexpectancy.com influenza and pneumonia account for the 3rd leading cause of death in 2019 at 3,177,244. Heart disease ranked #1, at about 8.5 million deaths, followed by stroke at about 6.25 million. 
To put the current pandemic for Covids-19 aka "novel coronavirus" into perspective, in the first 4 months of 2020 there were 46,062 deaths worldwide out of 917,913 total cases reported. That is about a 5% mortality rate. However, this varies greatly from country to country, depending on the available healthcare and the prevention measures taken to mitigate the spread of the virus.
The most accepted forecast for coronavirus deaths in the USA for 2020 has a wide range between 100,000 and 200,000; with the highest risk for patients over 60 or those with underlying contributing factors. 
Polling reflects that over 75% of Americans are concerned that we (USA) have overreacted with quarantines that are going to run too long causing unprecedented financial loss; effects that could last for many years.  Similar polling numbers believes that closing borders in a timely manner and a quarantine period up to 3 weeks were reasonable measures.
In an unexpected benefit from the contagion, 9-1-1 calls in the bay area are down by nearly 50%.  Fewer people on the street has led to fewer accidents, fewer crimes and so on.
At this time bay area fire departments are being used for COVIDS testing.  The testing is being done by skilled EMS volunteers working 6-7 day shifts.
The Political Divide: A recent poll showed more women than men were anxious about the growing outbreak, with 81% of women indicated they were "very concerned" or "concerned" about the spread of coronavirus, compared to 64% of men. Democrats were most likely to report concerns, with 82% indicating concern, compared to 75% of independents and 58% of Republicans.  In my opinion, this proves that democrats are more likely to be intimidated by a crisis and guided by emotions, rather than hard data and logic.
Note: The average life expectancy in the USA is 78.5 years.  The USA ranks 34th among nations. Japan ranks #1 at 84.5 years.