by Jack
Based on the latest reports the mortality rate for C-19 (Covid's) is .6%.  That's 6/10ths of one percent.  This is not the plague, far from it.  We've got pretty decent reporting and tracking of the virus now and we're doing ok.  If you happen to be one of the .6% that passes away, this is not much consolation.  But, for the rest of the world… take comfort in known this too shall pass.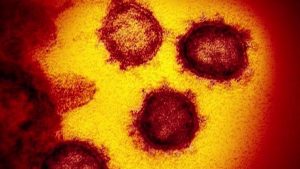 Part of the problem with Covid's was the way it was reported by our over-eager news media.
A constant barrage of weak information and inaccurate modelling on the network news 24/7 led to a lot of worry and some poor decision making.  For example, the over producing of ventilators.  Turned out the majority of Covid's cases actually did worse on a ventilator than not.  Well, maybe they can repurpose them into less expensive C-pap machines?
Remember this news report, ""FEMA says, 'we're sending 400 ventilators," New York Governor Andrew Cuomo said at a Wednesday news conference. "Really? What am I going to do with 40 ventilators when I need 30,000?" Turns out he didn't need anywhere that, 400 hundred was too many for New York.
Cuomo actually caused a number of unnecessary deaths when he sent Covid's patients to nursing homes claiming the feds made him do it.  Actually they didn't.  That was left up to the discretion of the states and only if it became absolutely necessary.  I wasn't.   Cuomo got it wrong, even thought this one was a no brainer.  C'mon, why would anyone think sending Covid's cases to a rest home filled with elderly people would be a smart move?  Yet he gave the order and people died.
And lastly, despite the protest gatherings for the past 5 weeks and the tens of thousands of beach goers in 5 states, there were no spikes in Covid's.  What do the experts attribute that too?  Ultraviolet  light – weak sunlight kills that virus like crazy.