by Jack
Gov. Gavin Newsom's plan to place homeless in 15,000 hotel rooms around the state has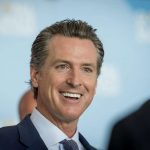 apparently hit a snag, better make that , hit the whole damn tree.   Based on eye witness accounts, placing bums and junkies in hotel room does not help them shelter in place!  They're just as mobile as ever, however now they're causing more trouble, at more cost to the taxpayers than they were while living on the street.   As for flattening the curve, we've yet to see that evidence.
"City Journal contributor Erica Sandberg told "Tucker Carlson Tonight" on Wednesday the policy has been an "absolute disaster,"
"It's solving exactly nothing and as a matter of fact, it's making all the problems worse," said Sandberg, who described the scene inside the hotels as "about as bad as you can imagine, only exponentially worse."
In San Francisco city workers taken off their normal jobs and temporarily reassigned to administration duties for "Operation Room Key" report homeless occupants trash the hotel rooms, invite unauthorized guests to stay in the rooms and generally cause the kind of damage you might expect, only exponentially worse.   In some of the upscale S.F. hotels, homeless derelicts were sneaked into the hotels, being pre-registered as front line workers on the Covid's pandemic.  What an insult to the real front line workers.
About 30% of the occupants walk away from their free lodging.  The city has spent about $4000 on beer and vodka to keep their guests pacified in the room, but again, with no demonstrable results.  Further, the homeless that are still living on the streets have no higher infection rate for COVIDS-19 than those under hotel quarantine, this is based again on witness reports, not an official survey.
The city workers say they were not prepared to handle this homeless mess.  There have been overdose deaths, fighting, vandalism, trash, drug and alcohol parties, assaults, rapes, and attacks on the hotel's staff and paying guests.  The city workers report shocking incidents on a daily basis, it's absolute chaos.  This is what you might expect since this is not a homeless problem, it's a behavior problem, an addiction problem and a mental health problem.  No amount of housing will cure that!
By all measures Operation Room Key is a complete disaster and has provided absolutely no benefit.   Let me make this perfectly clear, there is no evidence that the shelter in place concept is working to mitigate the Spread of Covids-19.
As for the city staff that supervises these so-called homeless, they report being traumatized by what they have witnessed.
"The people who are assigned as disaster workers, these people have been librarians, they are just paper pushers, administrators who are reassigned to these hotels and what they are telling me is beyond the pale.  They are not just horrified, they are traumatized by what they see. You have mattresses that have feces on them, blood, hospital bands on the floor. What people are seeing is so horrible that they walk out and they say, 'I don't want to go back in there.'"
Despite the mounting complaints Gov. Newsom is trying hard to keep a lid on the bad news.  Newsom and his democrat cronies are operating in denial, pretending it's not happening at a horrific cost to the taxpayers.
Here's a much better idea, I think we should pretend to pay our taxes.  Let's defund the governor and democrat legislature, not the police.