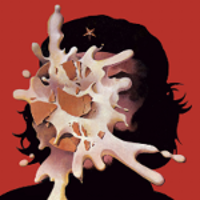 Posted by Pie Guevara
Pie Guevara appears in Post Scripts courtesy of Jack Lee and Tina Grazier. Pie Guevara is an unregistered trademark of Engulf and Devour Investments LLC, a wholly owned subsidiary of Walton Industries which, in turn, is wholly owned by David Walton.  So there!
Many thanks to Peggy for bringing this to my attention.
The Deep State: Judicial Watch announced today (September 1st) it received 372 pages of records from the U.S. Department of State revealing that the Ukraine Embassy under Ambassador Marie Yovanovitch monitored, in potential violation of law, Donald Trump, Jr. Rudy Giuliani, and major journalists on Twitter on their commentary on Ukraine, "Biden-Burisma 2020", and George Soros.
Yovanovitch was put into office by Barack Obama and subsequently removed by President Trump for undermining his efforts to pressure Ukraine to investigate Joe Biden and his connections to Burisma from whom his son was drawing a large salary for doing nothing in a position he was unqualified to hold. Yovanovitch has since retired from the State Department and good riddance.

Judicial Watch: State Dept Records Show US Embassy in Ukraine Monitored Sean Hannity, Laura Ingraham, Donald Trump Jr., Rudy Giuliani, Journalists and other U.S. Citizens in Potential Violation of Federal Law
John Solomon was on the State Department's enemies list —
Enemies list? State Department monitored 13 Americans' social media in possible legal violation