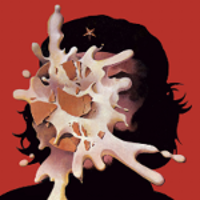 Posted by Pie Guevara
Pie Guevara appears in Post Scripts courtesy of Jack Lee and Tina Grazier. Pie Guevara is an unregistered trademark of Engulf and Devour Investments LLC, a wholly owned subsidiary of Walton Industries which, in turn, is wholly owned by David Walton.  So there!
The violent and destructive riots continue in Portland thanks to their local and state left-wing liberal Democrat controlled governments. Just last August 11th Multnomah County District Attorney Mike Schmidt, a newly elected left-wing liberal idiot, announced his office will not prosecute individuals who were arrested on "non-violent misdemeanor" charges during protests.
Specifically, charges will be dropped against protesters who were arrested and accused of interfering with a peace officer or parole and probation officer; disorderly conduct; criminal trespass; escape; harassment and riot, unless they were accompanied by some other charge of physical violence or property damage.
HUH? Since when was interfering with police officers, harassment and rioting ever non-violent? Pardon me but these "non-violent misdemeanor" morons have broken the law and it is these very morons who provide the very violent left a venue to engage in assault, arson and the destruction of public and personal property.
In fact, people in Portland have been prosecuted for doing nothing except standing in front of an Antifa crowd and recording their actions with a cell phone camera while people who have violently attacked the police with fireworks and paint bombs are given a pass.
In July Governor Kate Brown negotiated a deal for federal law enforcement to leave Portland and for Oregon State Police to take over responsibility for policing federal property downtown.
After idiot DA Schmidt made his announcement the Oregon state troopers exited Portland:
"At this time we are inclined to move those resources back to counties where prosecution of criminal conduct is still a priority."  — Oregon State Police Captain Timothy Fox
Now, last night (September 1st) violent rioters, encouraged by the idiot DA and the idiot local and state government's weak response and lack of condemnation, rioters set fire in front of the mayor's residence demanding his resignation.
Liberal Portland deserves what it gets. It was they who elected these left-wing doofuses to state and local government office.