EDITORS NOTE:  Pfizer would not have been able to produce this vaccine so quickly had the Trump administration not cleared away the red tape and let researchers do their job. No shortcuts to safety were taken, only to bureaucracy, news sources said. Democrats repeatedly derided Trump's claim that a vaccine was within weeks of delivery.  Dems claimed it would likely not be available until mid-summer of next year.  But, Trump stuck to his story and he was right.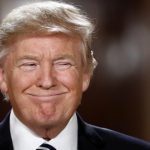 Drugmaker Pfizer said Monday an early look at data from its coronavirus vaccine shows it is more than 90% effective — a much better than expected efficacy if the trend continues.  
The so-called interim analysis looked at the first 94 confirmed cases of Covid-19 among the more than 43,000 volunteers who got either two doses of the vaccine or a placebo. It found that fewer than 10% of infections were in participants who had been given the vaccine. More than 90% of the cases were in people who had been given a placebo.
Pfizer said that the vaccine, made with German partner BioNTech, had an efficacy rate higher than 90% at seven days after the second dose, which means protection is achieved 28 days after a person begins vaccination. The vaccine requires two doses. The US Food and Drug Administration has said it would expect at least 50% efficacy from any coronavirus vaccine.
In an interview with CNN Chief Medical Correspondent Dr. Sanjay Gupta on Monday morning, Pfizer CEO Albert Bourla called the Covid-19 vaccine "the greatest medical advance" in the world's last hundred years.
"Emotions are very high. You can imagine how I felt when I heard the results yesterday at 2 p.m. I think that likely, based on impact, this will be the greatest medical advance in the last 100 years," Bourla said.
It is extraordinary but it's coming at a time that the world needs it the most," Bourla said, noting that the United States has recently seen more than 100,000 daily new Covid-19 cases.
In a news release, the pharmaceutical giant said it plans to seek emergency use authorization from the FDA soon after volunteers have been monitored for two months after getting their second dose of vaccine, as requested by the FDA.
Pfizer said it anticipated reaching that marker by the third week of November.  In a text message to CNN, Dr. Anthony Fauci called Pfizer's results "Extraordinarily good news!"
Fauci, director of the National Institute of Allergy and Infectious Diseases, said he has not seen the vaccine data himself, but he spoke to Bourla Sunday night.