By Pie G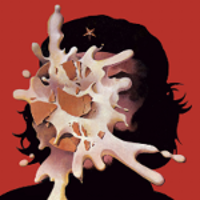 uevara
Pie Guevara appears in Post Scripts courtesy of Jack Lee and Tina Grazier and is an unregistered trademark of Engulf and Devour Investments LLC, a wholly owned subsidiary of Walton Industries which, in turn, is wholly owned by David Walton.  So there!
Who says California doesn't have its priorities straight?
Last Friday (Nov. 6, 2020) San Diego County Superior Court Judge Joel Wohlfeil granted a request for a temporary injunction that stops "any government entity or law enforcement officer from enforcing the provisions of the cease-and-desist orders" for two strip clubs.
Then on Tuesday, Nov 10 the county reinstated a "Purple Tier" lockdown. The Purple Tier (aka Tier 1) is the state's most-restrictive tier in California's color-coded system of coronavirus-related tiers and includes making it illegal for churches to hold services indoors. (Churches in California have been bound up in litigation with state authorities for months over indefinite limitations on indoor services.)
So, there you have it kids! Somehow it makes perfect sense that in California women dancing nude is protected speech but sermons are not. Churches are considered "non essential" but strip clubs get a pass.
If you wish to praise God and pray with your fellow citizens, head your church group down to the Pacers Showgirls International or Cheetahs Gentlemen's Club in San Diego and assemble there. But don't hang out in the Pacers parking lot — Padres outfielder Tommy Pham was stabbed there last October.
There has to be "pillar of salt" joke in here somewhere, but I can't come up with one.