by Jack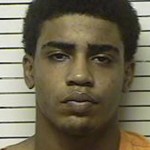 (Accused killer Chauncy Luna on left)  When you are bored and there's nothing to do, what's the first thing you think of, play on the computer, go for a walk? For a couple of black teens in Duncan, Oklahoma the answer was, shoot a white kid in the back so you can watch him die. His name was Chris Lane, aged 22. He was from Australia and he was a star athlete who came here to play college baseball and he was murdered in cold blood for absolutely nothing!   He was shot while jogging and now  two black teens have been charged with his murder.  One other white teen was charged as an accessory after the fact.
In this crime, like the shooting of a little baby in the face when his mother didn't have any money for the black teenagers who were robbing her, this cold blooded, premeditated murder is not even remotely comparable in terms of it's savagery to another shooting that had Congressmen wearing hoodies, tee shirts being sold with a picture of the deceased and across America there was an upheaval of racial tensions.  Even retaliatory beatings of whites by blacks. Center stage we had Blacks demanding an end to the victimization of their children at the hands of evil white bigots or else there would be blood in the streets.  And they were all wrong, it wasn't even a racial event and it wasn't even a crime.    The race-baiters like to pretend those murders never happened, that victimizing is always one sided and that Trayvon Martin was an innocent black victim who died as sort of a civil rights martyr .
(Victim – Chris Lane) This blatant racial hypocrisy extends all the ways into the Halls of Congress and on to the White House, because its not only acceptable, but it's highly desirable to show empathy for black victims in cases where the alleged offender is white.   The news media loves this kind of pandering and they tend to accommodate all the crackpots, politicians and fire bombers, almost anyone who wants their podium to spout off.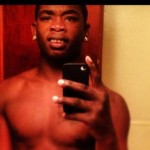 We remember how Obama was Johnnie-on-the-spot for Trayvon Martin. The militants, like the new Black Panthers, were out in force, passing out wanted dead or alive posters for George Zimmerman. But, oddly nobody in the Justice Dept. wanted to pursue this as a crime.  Would the Klan have received the same treatment?    (Accused killer James Edwards takes selfie)
We remember when Obama labeled the actions of the Cambridge Police Dept. as racist when his professor pal was busted for interference with officers as they followed up on a suspicious person's report. Contrast that to Obama's remarkably silence about the baby killers that shocked the nation. And now we have these black thugs who gunned down a white Australian because they wanted to watch him die. If there was ever a hate crime worthy of condemnation by a President, this is it! Australians are calling for a tourist boycott of America. This is crime with with international implications. But, all we get from the President is silence. Why?
Could it be because Obama is a Black President first, and a President to all the other Americans a distant second? It looks like he has no time for non-black victims and I know this sounds incredibly harsh, but then this is the line Obama created the first time he inserted himself in the Henry Louis Gates incident and later in the Trayvon Martin case.   He set a standard for the White House when he intejected himself into this events.  But, when it appears that new standard is really a double standard, then we have every right to ask, is your use of the bully pulpit determined by the color of one's skin?  If that's the case Mr. President, there's a word for that….
For more on this story, click here.