by Jack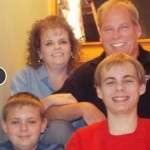 Danielle Zimmerman (show on far left), was married and a mom of two boys until she suffered a fatal brain aneurysm while in the drive through at Taco Bell (Wichita, Kan.).  But, before she could be pronounced dead by paramedices, two black males decided this was a great opportunity to swipe her stuff.  They took the wedding rings off her limp finger, they grabbed her purse and cell phone and anything else of value she had before jumping in a silver car and speeding away with their loot.
In 2013, Daquantrius Shaquill Johnson (see lower left) and Quanique Dontrell Thomas-Hameen were co-defendants in a Wichita burglary case, now they are being charged with the theft of property from Zimmerman. Both suspects have a long record and were believed to be on supervised released from a prior crime.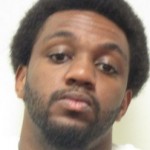 Police have arrested a third suspect in this robbery.  He has not been identified, although he's believed to be the driver of a silver car used in the theft.
Witchita's mayor has asked the public to assist in locating the stolen wedding rings and a $2500 reward has been offered.