by Jack Lee
9/28/2015 – Let's face it, our president and his cabinet have made a mess of things in the Middle East and in many African nations. Thanks to their bungling "we" have zero credibility in a growing list of nations.
Recently the President of the United States was blindsided when Russian planes and troops moved in to Syria to fight ISIS and their affiliates. However, this was done with the strategic planning and cooperation of Iran, Iraq and Syria. Iraq too? Yes, and the United States was left out of the loop – this amounts to a vote of no confidence from Iraq and given our sacrifices in Iraq that is a major insult.
Obama's blundering and lack of decisive action has allowed ISIS to control territory to within 25 miles of Baghdad and deep into Syria. Enough was enough. The Iraqi had nowhere to run, except into the hands Iran and the Russians.
Afghanistan – Obama is repeating his mistakes made in Iraq and the situation worsening. The drawdown of US forces left the incompetent Afghan Army to stand alone against the battle hardened and highly motivated Taliban. Since Obama's troop reduction started the Taliban have been striking targets at will.
The Taliban's latest major victory came this week when they seized the provincial capital of Kunduz. The city had been under attack since April, but without US forces to help the Afghan Army was completely outclassed.
When the militants finally attacked in force they over ran the prison and freed over 500 inmates, many of them took up arms against the local police and military.
The white flag was raised over the police compound two days ago, according to eye witness accounts reported by the BBC.
Kunduz has a huge strategic importance as the gateway to Afghanistan's Northern provinces and it shares a border with Tajikistan, Afghanistan's Central Asian neighbor. The loss of Kunduz is also symbolically significant, it was the Taliban's stronghold 14 years ago when the US invaded and chased them in to the Tora Bora Mountains.
It is inevitable that Afghanistan will fall to the Taliban as soon as the US forces are out of the way, just like 90% of Iraq fell to ISIS.
In Africa there are more countries in conflict than not. The bizarre foreign policies of the last 8 years have embolden Muslim-terrorists and allowed their membership and power to sell to unmanageable proportions.
At this very moment there is fighting in the Central African Republic, West Africa, terrorist destabilization in Mali, internal violence in Southern Sudan, Al Qaeda terrorism in Somalia, Al Qaeda strengthening along the Arabian Peninsula, instability is again growing in Egypt, Yemen is in full on civil war, violence intensifies in Nigeria and so it goes, country after country is in flames either by ISIS, Al Qaeda, Iranian insurgents, Al Nusra, Taliban or a dozen other lesser factions all united in some manner by religious fanaticism. Give the list of nations in conflict some would conclude Islamic terrorism is out of control and we've not even mentioned the European nations with civil unrest due to Muslim immigration problems or the Muslim rioting in France, England, Germany, Holland, Finland, etc. Anyone who still can't see the threat to America isn't looking.
United States – President Obama refuses to use the word "Muslim" and "terrorism" in the same sentence, despite the growing number of terrorist attacks since 9-11, and most recently the unpredictable and indefensible, lone wolf terrorist attacks.
Here is a list of Muslim terrorist attacks in the US since 9-11, and as long as it may be this list does not include the planned attacks that were prevented before they could be carried out:
Feb. 16, 2002 – Muslim snipers Lee Boyd Malvo and John Allen Muhammad kill Keenya Cook in Tacoma, Washington. The snipers would kill 21 more people in a crime wave that stretched from coast to coast.
Aug., 6, 2003 – The Muslim son of a Saudi millionaire, Mohammed Ali Alayed, 23, slashes the throat of an estranged Jewish friend, Ariel Sellouk, killing and nearly decapitating the man in Houston, Texas.
.

Dec. 2, 2003 – A Jewish man, Joseph Applebaum, suffers from a swelling of the stomach that is easily diagnosed and treated. He was identified as Jewish on the front of his medical chart. But instead of receiving treatment, he is left to die by his Muslim doctor.
April 15, 2004 – Fearing that his brother had molested his wife and daughter, Muslim man Ismail Peltek killed his wife by bludgeoning her on the head with a hammer and attacked his 22- and 4-year-old daughters with a knife. Peltek, 41, told investigators, "I was afraid that my family's honor was taken." He said he attacked his 4-year-old because he worried that she had been "sullied" by a gynecological exam, according to the Rochester Democrat and Chronicle, which reported that both daughters suffered fractured skulls. Investigators asked him, "if you had the opportunity to kill the family again, would you?" Peltek replied, "My female family, yes. My male family, no."
January 2005 – Somali immigrant Mustafa Mohamed, 30, slashes and injures six people at a retirement home in Alexandria, Virginia. One resident required 200 stitches. Another suffered a broken neck. A judge rules Mohamed is not guilty by reason of insanity.
March 3, 2006 – Mohammed Reza Taheri-azar, an Iranian-American seeking to "avenge the deaths of Muslims worldwide" and "punish" the U.S. government, intentionally runs down and injures nine people with his sport utility vehicle on the campus of the University of North Carolina at Chapel Hill. He pleaded guilty to nine counts of attempted first-degree murder and was sentenced to 33 years in prison.
June 16, 2006 – A 62-year-old Jewish man, Paul Schrum, who had gone to the movies to see "X-Men: The Last Stand" in a heavily Jewish area near Baltimore, Maryland, is shot by Muslim gunman Mujtaba Rabbani Jabbar, 24. Jabbar shot Schrum three times in the upper body, walked into the lobby, placed his gun on a counter and waited for police.
June 25, 2006 – Michael Julius Ford, a 22-year-old convert to Islam, uses a long-barrel handgun to shoot four co-workers and a police officer at a Denver, Colorado, Safeway, claiming the attack was "Allah's choice." One person died in the shooting spree. When Ford fired at police, he was shot and killed.
July 28, 2006 – Muslim Pakistani man Naveed Afzal Haq shot six women, killing one, at the Jewish Federation of Greater Seattle building in Seattle, Washington. Haq grabbed a 14-year-old girl and used her as a hostage during the attack. Officials classified the attack as a "hate crime" rather than terrorism.
Jan. 1, 2008 – Egyptian-born cab driver Yaser Said shoots and kills his two daughters in Irving, Texas, because they were dating non-Muslim boys. The daughters had run away from home a week earlier, fearing their father would kill them.
July 6, 2008 – Muslim Pakistani man Chaudry Rashid, 56, strangled his 25-year-old daughter in Jonesboro, Georgia, after she said she wanted out of an arranged marriage. Police said the daughter, Sandela Kanwal, had argued with her father about the arrangement of her marriage to a man in Chicago. An officer explained, "At some point during the altercation, he ended up killing his daughter."
Feb. 12, 2009 – Pakistani-American Muzzammil Syed Hassan was the CEO of the first American Muslim TV network broadcast in English, Bridge TV. Hassan beheaded his estranged wife, Aasiya Zubair, after she filed for divorce. Her body was found at the TV station. When he was arrested, he said he "felt an incredible amount of relief" after he killed the woman.
April 12, 2009 – Upon learning that they had patronized a strip club, a Muslim man shoots and kills his brother-in-law and another man in Phoenix, Arizona.
June 1, 2009 – In a drive-by shooting, Abdulhakim Mujahid Muhammad – a convert to Islam who had traveled to Yemen and was deported to the U.S. for overstaying his visa – opened fire on U.S. soldiers standing in front of a Little Rock, Arkansas, recruiting office. Muhammad killed one private and injured another. When he was arrested Muhammad explained that he had planned to kill as many soldiers as possible and was given the assignment by Al-Qaeda in the Arab Peninsula.
November 2009 – Iraq-born Muslim man Faleh Hassan Almaleki, 48, intentionally hit his daughter with his car and killed her because she had become "too Westernized." He also attacked the mother of the girl's boyfriend. Police said, "It occurred because [of] her not following traditional family values. He felt she was becoming too westernized, and he didn't like that." His daughter had backed out of an arranged marriage.
Nov. 5, 2009 – Muslim gunman Nidal Malik Hassan, an Army psychiatrist, fatally shoots 13 people and wounds 30 others at Fort Hood, Texas.
Dec. 4, 2009 – A Muslim graduate student from Saudi Arabia, Abdulsalam S. al-Zahrani, stabbed his non-Muslim Islamic studies professor, Richard T. Antoun, to death to avenge "persecuted" Muslims. One of his roommates said, "He was all the time shouting in Arabic, shouting threats, insulting his country for no reason."
April 14, 2010 – A Muslim convert, James A. Larry, 33, became angry that his family would not convert to Islam and shot his mother, pregnant wife, infant son and two nieces in Marquette Park, Illinois. He pleaded guilty to multiple counts of murder, attempted murder and the intentional homicide of an unborn child. "He was upset at his wife and their family — he felt disrespected that they would not join his religion," Assistant State's Attorney Jim McKay said. "It didn't matter if they were young or old, pregnant or not. He wanted them dead." Larry also shot his 13-year-old nephew in the face, but the boy survived. When the man was arrested, he told officers Allah told him to kill his family, according to court records. According to a police report, he said, "I wish I had more bullets. I wish I had more bullets."
April 30, 2011 – Rahim Abdul Alfetlawi, 46, shot his step-daughter in the head at point-blank range in Warren, Michigan, after she refused to strictly adhere to Muslim customs. The family claimed the motive was not religion.
Sept. 11, 2011 – Three Jewish men are discovered in Waltham, Massachusetts, with their throats slit from ear to ear and nearly decapitated. Authorities believed the murders were not random, and thousands of dollars in cash and marijuana were left at the scene. According to reports, authorities believe Boston Marathon bombers Tamerlan Tsarnaev and his younger brother, both Muslims, may have been responsible for the triple homicide.
Jan. 15, 2012 – A Jordanian Muslim man, Ali Mahwood-Awad Irsan, 57, gunned down Iranian medical student, Gelareh Bagherzadeh, a friend of his daughter and a Christian convert who widely denounced Islam. He later killed his Christian son-in-law after his daughter married him without permission. Assistant Harris County District Attorney Tammy Thomas told a district judge, "He said, 'I killed that b-ch, and you're next. No one insults my honor as a Muslim and gets away with it.'"
Feb. 7, 2013 – Yusuf Ibrahim, 28, shot two Coptic Christians to death and beheaded them in Buena Vista, New Jersey. He also removed their hands before burying their bodies in the backyard of an abandoned house. Quran 8:12 states, "When thy Lord was revealing to the angels, 'I am with you; so confirm the believers. I shall cast into the unbelievers' hearts terror; so smite above the necks, and smite every finger of them!"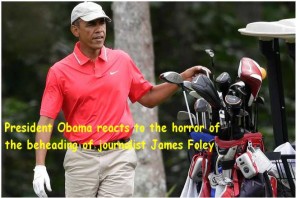 March 31, 2013 – Reshad Riddle walked into an Ashtabula, Ohio, church and fatally shot his father after an Easter service. After the shooting, witnesses say, walked through the church holding the gun and shouted that the slaughter was "the will of Allah. This is the will of God."
November 5, 2009 – Major Nidal Hassan goes on a shooting rampage at a military processing center at Fort Hood, Texas, killing 13 and wounding 32. Hassan is convicted of 13 counts of murders and 32 counts of attempted murder. He has been given the death penalty. Hassan was not charged with terrorism and the Obama Administration calls it work place violence, but the rampage is considered by many to be a terror incident.
April 15, 2013 – Twin bomb blasts explode near the finish line of the Boston Marathon, killing three and wounding at least 264. Suspect Dzhokhar Tsarnaev has been charged by the U.S. government with one count of using and conspiring to use a weapon of mass destruction resulting in death and one count of malicious destruction of property by means of an explosive device resulting in death. He is given the death penalty on June 25, 2015.
Much of the world is in conflict and the United States remains a key target of Islamic terrorism. The Obama Administration is preparing to bring in tens of thousands of Muslim refugees that we have no way of vetting. Given Muslim history in European nations this is going to be a very regrettable move that will only grow worse with time. Once they're here we're stuck. There will be no mass deportation, no matter how bad it gets – we'll just have to deal with whatever comes. This will be Obama's legacy, his final gift to America that will last for generations.
Never forget and never forgive two things: 9/11 and America's worst president ever, Barack Hussein Obama