by Jack
Obama hiding dangers – Nearly SEVENTY have been arrested in America over ISIS plots in the last 18 months – including refugees who had been given safe haven but 'turned to terror.' Federal and local law enforcement agencies have made dozens of arrests of men and women suspected of ISIS involvement Analysis shows that they include refugees who entered the United States as refugees. Dailymail.co.uk
How bad is the threat from ISIS? Experts say it's extreme! The most current estimates by the CIA say about 22,000 foreign jihadists have joined ISIS in Iraq and Syria since fighting broke out in 2011. Many of them are still fighting in the conflict zone. However, a significant number have returned to their home countries as well trained and radicalized Muslim fighters for ISIS.

Many more fighters have travelled to ISIS controlled regions than the sum of all Muslim jihadists that traveled to Afghanistan during its eleven year long war.
Would-be fighters continue to seek ways to join ISIS, but are now being stopped due to closer government scrutiny of the standard travel patterns they must take to connect with ISIS.
The CIA believes that people from 81 countries have sought out ISIS. (click on graphs below) About 5,000 people coming from Europe – with the most fighters leaving France, Germany and the UK. The UK alone has seen an estimated 700 jihadists travel to Syria and Iraq. Some estimates say that half of these have returned to the UK, while 50 are reported to have died in the fighting. The Asian continent has seen the most citizens travel to Syria and Iraq, with over 11,000 people estimated to be in the conflict zone.
CIA estimates show that from 2008 until the present time ISIS has grown 4400% from the early days where they had about 700 members. They are currently the most well-funded and well equipped terrorist force in the history of the world. Most of their weapons are US made, abandoned by the ill prepared Iraqi National Guard that President Obama once declared as fully capable of managing their own defense.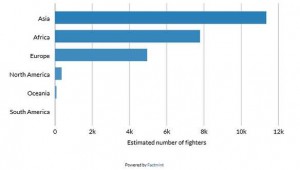 Revenue continues to stream into ISIS by way of large truck convoys carrying black market oil into Turkey. These are often 100 tanker truck convoys. ISIS claims they have no difficulty crossing the border as Turkish patrols are easily paid off, such is the level corruption within the Turkish Army.
As of this date, the United States has not taken any measures to arrest or cancel the passports of Americans ISIS fighters. Obama's reigme simply allowed them to return to the USA. However, President Obama has instructed the FBI to "keep an eye on them" (like they did with the Tsarnaev brothers that terrorized Boston).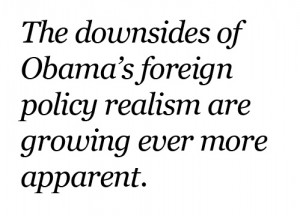 Now President Obama wants the US to accept a flood of Muslim refugees from Syria and elsewhere with open arms. Any resistance to his plan has been met by mocking and ridicule, however 31 States has said they don't want them unless they have been thoroughly vetted as [not] being a risk to national security. I'm not sure how this can be accomplished, because the religion of Islamists is wholly incompatible with our notions civil rights, especially women and gay rights and our democracy that separates church and state.
100% of the Republicans in Congress and a large number of Democrats are now calling for the unprecedented step of having the President, the Director of the CIA and the Secretary of State to personally sign off on each and every Muslim refugee coming into America guaranteeing our safety.
"If the administration doesn't have the ability to guarantee that the vetting process is one that has integrity, obviously there would be a lot of concerns about people coming in," says Sen. Bob Corker, R-Tenn., chairman of the Senate Foreign Relations Committee.
GOP presidential candidate Sen. Rand Paul, R-Ky., proposed a bill that would halt visas from some 30 countries deemed high-risk to have "significant jihadist movements," including visas to students and tourists, until Congress is able to certify that country's ability to completely control its borders. It would also require a 30-day waiting period for those traveling from countries in the visa waiver program, which don't currently require visas for their citizens to travel to the U.S.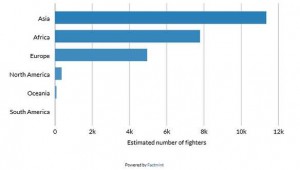 "The best way to defend the country from attackers that don't really have an army, but come here as individuals, is to prevent their access into this country," Paul told reporters on Monday (11/16/2015). "It is about time, and I think Paris should wake us up to the fact that we can't just let anyone come to this country."
I think the average American got that wake up call on 9/11/2001, but not President Obama. It's just my personal opinion, but I think if Obama moves forward on this risky refugee plan the voters will react rather aggressively, because nobody in their right mind wants to put their families at risk.
We should believe ISIS when they declare they will use refugees to infiltrate us and wage jihad because so far they have done exactly what they said they would do. So, there is NO reason NOT to believe them. None. End of discussion.
President Obama – worst most dangerous President in the history of the United States