by Jack
There are relatively few clear instances where we can point the finger of blame at the president of the United States and have a massive "I told you so moment."  Obamacare is one such instance.  In 2017 premiums are going up about 23%, plan choices are fewer, insurance companies are withdrawing because not enough healthy people are signing up.  Insurance companies are losing money on Obamacare and we're down to only 53 companies participating, a drop of over 30%.
Two words, epic fail, come to mind when I think of Obamacare.  And voters were warned it would fail, the evidence was presented by republicans and independents.  But, too many voters rejected it or did not take the time to investigate the facts for themselves.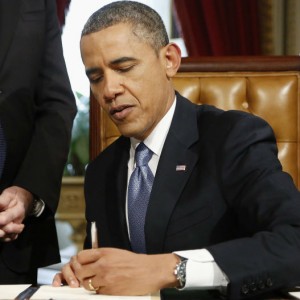 Democrats in Congress and the Senate backed Obama despite all the evidence that it would not work.   They knew, or should have known, it was not cost effective and would eventually fail.   The creators of this plant knew it would not increase healthcare choices, would not save a family of four $2500 a year and it would certainly not improve the quality of care for  the average American.   But, they pushed it anyway because the real goal, the hidden agenda, was a single payer – socialized medicine and complete government control.
Right out of the gate, the proponents knew this was a massive loser, and so many false claims had to be made to pass it.   One of the key architects of Obamacare, Jonathan Gruber, was caught on camera admitting to the deceit!  "Yeah, We lied to the "Stupid" American people to get it passed," says Gruber.
What sort of charlatans would pass a loser like Obamacare and call it a winner?  Well, that's easy, every democrat in both houses and the worst president in the history of the United States.   And ironically voters are ready to re-elect many of them! lol  Doubling down on stupid does not get us above stupid…it's like zero times zero is still zero no matter how many times you do it.
Oh, if I were King, and be glad I'm not because heads would roll!  I would suspend the democratic party for massive criminal conduct.
These underhanded people should be ashamed, but you won't hear any of them admitting they were wrong.   They deserve to be held accountable for passing something that was so awful, so fraudulent and so costly it has deeply hurt America, but they won't, because ultimately this part is left to the voters.
Nov 8th we shall use the power of the vote!   But, the cynical me thinks, millions of dead people, illegal aliens, ex-cons, mental patients, and other recently registered democrats will cast a ballot that will totally undermine yours.  All your responsible due diligence will count for nothing.   2017 will be the same as 2016, which was the same as 2015, which was the same as….
lan