by Jack
In every election there are winners and losers, but the democrats are having a hard time accepting this simple reality. They deny they lost the presidential election and they deny their candidate and their message had anything to do with it. They blame the Russians, they blame the Electoral College and to a smaller extent they blame failing to reach their grass roots with their message.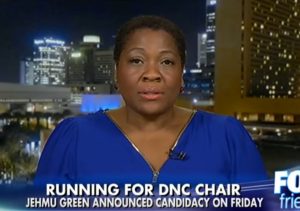 However, not one of those excuses accounts for their stunning losses in the Senate, Congress and Governorships. Fortunately, they don't get it and they're going with repeating their tired old far left rhetoric, but saying it louder because not enough of us could hear it, or so they think.
Well, we did hear him; we just didn't like what they were saying. Democrats have relied on playing the race card, the wealth card, the gender card, and most recently the gender identity (trans-gender) card. They've pushed for more taxes, more sanctuary cities and open borders. They've repeatedly failed to discern between legal and illegal immigration, the lawful and unlawful and they wanted us to buy into that junk? And they call Trump nuts!
These issues may make for headlines in the mainstream media, but they do not resonate with the average American voter. We're a lot more concerned about a skyrocketing national debt, jobs, scaling back government to increase personal freedom and enhancing investment in America to give our children a brighter future.
The average voter wants to see American dollars and American jobs kept right here in America. President Trump speaks to these issues, democrats do not and this is why they lose, but this is unthinkable for dems.  Democrats do not want to acknowledge that the GOP now controls a record 68% of the 98 partisan state legislative chambers in the nation. That's more than twice the number (31) that Democrats hold.
Since 2009, when President Obama took office, democrats have lost a total of 919 seats in state legislatures. That is a record high.  To the chagrin of democrats, the GOP controls Congress, the Senate and the White House for reasons that have nothing to do with gender identity or race baiting.   The truth be known, Russia has had about as much to do with their last loss as global warming and crop circles.
Let's hope they continue to double down on their unpopular message. That is guaranteed to insure more conservative victories, if the conservatives will just follow through and do what we elected them to do. Otherwise, we're going to see a 3rd party come into play.