by Jack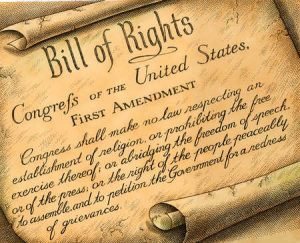 For well over a month, perhaps two months, the democrat "tacticians for dirty tricks" have devised a plan to take over important political meetings by packing the house and then disrupting the (GOP) (insert name) speaker. 
These are of course are all in republican districts and the dems want rattle GOP lawmakers, stop their messages from getting out and intimidate them.   This political protesting at its worst. 
The carefully orchestrated flash mob makes it impossible for the area representative to speak about important issues or answer legit questions from the real constituents.  
This national democrat policy for disruption and division has even found it's way to our little part of the world.
Recently, local Chico democrat activists packed an Oroville town hall meeting where Congressman Doug LaMalfa was attempting to speak.  The raucous nature of the crowd made that all but impossible.   At one point LaMalfa walked off the stage under a barrage of boos and jeers.  However, he returned a short time later and tried to quiet the crowd, but to no avail.
The ER reported, "As the crowd yelled through each response. A 16-year-old high school student offered his perspective:  "I think the immaturity is astounding," said Greyson Reynolds.
Reynolds is an Oroville High School junior. He says he was at Monday's meeting to thank LaMalfa for holding a similar Q & A at his high school. The atmosphere according to Reynolds was much different.  "Night and day. It's hard to believe that these people are grown adults and those people, the people at my high school are children. You'd think it was the opposite," said Reynolds."
What took place in Oroville and other places across the USA is nothing short of an attempt to subvert democracy.  It is one of the most egregious uses of the 1st amendment I have ever witness.   I'm glad I wasn't there, I would have been tempted to defend my right to hear my Congressman!
RELATED: UC Davis Student Senate Votes To Make American Flag Optional At Meetings