by Jack
Dems won the House, GOP won the Senate and there was no discernable referendum on Trump's presidency. Despite the hopes of democrats and the fears of Republicans, the blue tidal wave never got beyond a ripple in the pond. California became a little bluer; is that even possible? So, we have a divided House and CA where idiocracy reigns supreme. The House was already divided between the Trumpsters and the swamp dwellers before this election and yet we survived. We'll survive the aging old dems controlling key House committees too. Maxine Waters is 80 years old, soon she may term limit herself out of office.
The GOP has failed to deliver for the last 8 years and that is the main reason democrats will be picking people like Maxine Waters to chair committees. Just think, without Trump's presidential orders, the GOP would have nothing to talk about. They would have had no bragging rights to anything.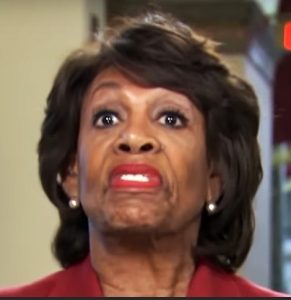 Voters know that virtually everything Trump tried to accomplish he had drag way too many House republicans along kicking and screaming. So yeah, I firmly believe they lost the House because they rested on their laurels. They were again too timid, too prideful, too oblivious and too uninspired. Look how they've failed to managed the soaring 23 trillion dollar deficit, comprehensive immigration reform, healthcare reform, and many other things of concern to the average taxpayer. Given the GOP performance, we're lucky we didn't lose the House by a wider margin!
What's next? Well, the good news is, the dems want to introduce what could easily become bi-partisan legislation. They are looking at an Ethics and Campaign Finance Reform bill for starters. That subject resonates well among voters in both blue and red states, but we'll have to see the details before we start cheering.
Locally, LaMalfa won re-election. He's in a solid GOP district and there is just no way a democrat is going to oust him short of a major scandal and even then I'm not so sure. Long term Congressman Dana Rohrabacher-R 48th District, lost to a politically unknown. His constituency has been leaving the state and replaced by a browner population who told Rohrabacher it was his turn to take a hike. Rohrabacher's father held that seat before him, but as the song goes, times they are a changing.
Nevada voters chose to elect a dead pimp instead of a democrat. Check this out: PAHRUMP, Nev. (AP) 10-16-18 — Dennis Hof, a pimp who gained notoriety for an HBO series about his brothel business and who fashioned himself as a Donald Trump-style Republican candidate for the state Legislature, was found dead hours after his extended-weekend 72nd birthday bash, authorities said Tuesday. On Nov. 6th, voters elected him to the assembly, despite his demise. However, if they had elected him to Congress he probably could have served out the next 2 years without his fellow GOP'ers even noticing.
And now from the Enterprise Record, election results for Chico. It appears the city council has flipped back to the liberals. There are still thousands of votes still to be counted — including late provisional and mail-in ballots that were dropped off at the polls Tuesday — but liberals were leading for two of the three spots available on the council. That would give them a 5-2 margin, replacing the 4-3 conservative edge of the last four years. As of 1:30 a.m. Wednesday, with 38 of 38 precincts counted, Kasey Reynolds was leading with 12,758 votes. She was followed by Alex Brown with 12,128 votes; Scott Huber, 11,521 votes; Andrew Coolidge, 11,380 votes; Rich Ober, 10,409 votes, Matt Gallaway, 10,288 votes; Ken Rensink, 3,691 votes; Jon Scott, 2,462 votes; and James Aguirre, 721 votes.
Of course Gavin Newsome won election as our new governater. His GOP challenger, John Cox, ran a bizarre campaign. Cox seemed to disappear from the stage in the last two weeks of the election. Newsome was out there stumping, content to smile and do handshaking. Heck, no need to get into the nasty business of political details. It worked too. CA voted for the pretty face absent any substance and they'll probably run him for president.
Now for the CA Propositions (warning, this is terrible news if you have a brain, otherwise enjoy):
Proposition 1 – Housing Assistance Bonds – Passed
Proposition 10 – Remove Rent Control Limits – Failed
Proposition 11 – Expand EMT On-Call Time – Passed
Proposition 12 – Farm Animal Space Minimum – Passed
Proposition 2 – Mental Illness Housing Bonds – Passed
Proposition 3 – Water and Environment Bonds – Failed
Proposition 4 – Children's Hospital Bonds – Passed
Proposition 5 – Property Tax Base Transfers – Failed
Proposition 6 Gas Tax Recall – FAILED!!!!!
Proposition 7 – Allow Daylight Saving Change – Passed
Proposition 8 – Regulate Dialysis Charges – Failed
Proposition SF C – Tax Fund Homeless Services Passed
Do you actually think any of this new bond money will show demonstrable improvements in the coming years? If you do I have a bridge to sell – contact me. N