by Jack
What do you get with unbridled compassion, absent common sense and accountability?  You get filthy s- – – holes.  You get epic squalor in Seattle, Portland, San Francisco, Los Angeles, San Diego, etc.  Now read on:
2018- LATimes:  "Guess which state has the highest poverty rate in the country? Not Mississippi, New Mexico, or West Virginia, but California, where nearly one out of five residents is poor. That's according to the Census Bureau's Supplemental Poverty Measure, which factors in the cost of housing, food, utilities and clothing, and which includes noncash government assistance as a form of income."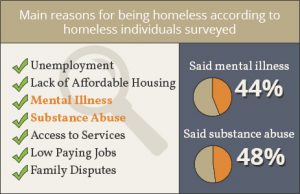 Cont- "California state and local governments spent nearly $958 billion from 1992 through 2015 on public welfare programs, including cash-assistance payments, vendor payments and "other public welfare," according to the Census Bureau. California, with 12% of the American population, is home today to about one in three of the nation's welfare recipients.
The generous spending, then, has not only failed to decrease poverty; it actually seems to have made it worse.
A recent study said a large portion of the homeless were either mentally ill or drug addicts or a combination thereof with estimates as high as 92%.  The drug addiction either caused or contributed to their mental illness.  In such cases, without forced intervention there is almost zero prospects for recovery and we have virtually no forced intervention save for the most extreme cases.   Even under the best of circumstances an addict has less than a 10% chance for recovery, heroin is about 2%.
California Democrats have long been free to indulge blue-state ideology while paying little or no political price.
Tiny houses and wet shelters aka low barrier shelters aren't doing anything to solve the major issues, they are just feel good efforts for the liberals.  And I believe they are helping to exacerbate the problem for the communities that offer such things!    The communities that don't offer the homeless perks and educate their citizens about giving money directly to panhandlers fair much better.
California has long been one of the top states for welfare benefits and as such its also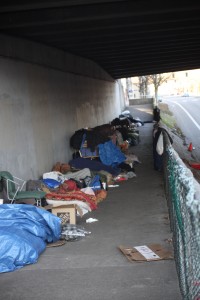 become a tremendous magnet for the nations poor, mentally ill, drug addicted and chronic homeless.   Of course the liberals would deny this reality, but the evidence is becoming overwhelming.  Assemblyman Travis Allen portrayed the depths of California's human emergency thusly:  "Homelessness has skyrocketed across California. We have the nation's highest homelessness rate and the nation's highest homeless population."  And liberals think its all about minimum wage and affordable housing. 
In 2017 HUD said California had the third highest homeless rate nationally with 34 in every 10,000 people in the state experiencing homelessness.  Two states are worse off: New York and Hawaii.  And what does CA, NY and Hi have in common?  Same thing Seattle and San Francisco have… they are bastions of unbridled liberalism.
If we could raise the minimum wage high enough we could solve the homeless problem…..right?
"California lawmakers recently passed a measure raising the minimum wage from $10 an hour to $15 an hour by 2022 — but a higher minimum wage will do nothing for the 60% of Californians who live in poverty and don't have jobs. And research indicates that it could cause many who do have jobs to lose them. A Harvard University study found evidence that "higher minimum wages increase overall exit rates for restaurants" in the Bay Area, where more than a dozen cities and counties, including San Francisco, have changed their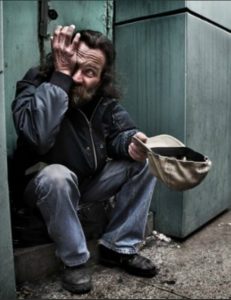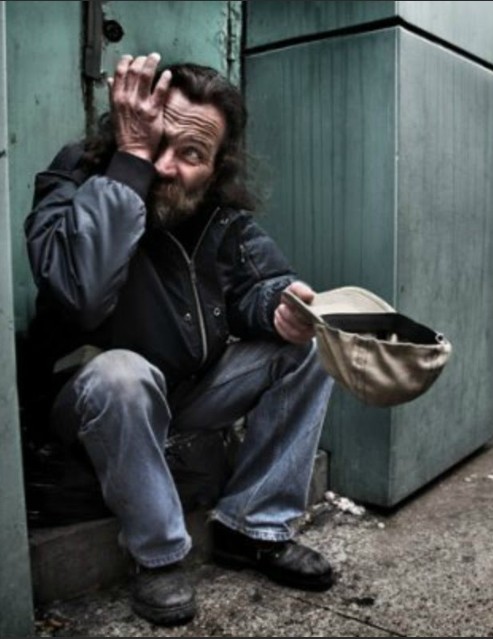 minimum-wage ordinances in the last five years. "Estimates suggest that a one-dollar increase in the minimum wage leads to a 14% increase in the likelihood of exit for a 3.5-star restaurant (which is the median rating)," the report says. These restaurants are a significant source of employment for low-skilled and entry-level workers." (LA Times)
Locally, the new Chico city council is proving that they have learned absolutely nothing from the bad examples in other cities and now Chico wants to try it, even thought past practice says it does not work!  Specifically, this would be Chico's attempt to build more shelters, more tiny houses and a new wet shelter.  Even worse, they have not figured out that most basic principle of all, that the more you offer the more will come.  
At this advanced stage of the game the city council still has no clue who they are trying to help?  Are they helping drug addicts, alcoholics, mentally ill, chronically homeless, exactly who are they trying to reach and where do they come from?   How can they expect success without knowing something so elemental?