by Jack
Prior to the Internet, newspapers made 90% of their money from classified advertising. If you wanted a job, car or house then you had to buy a newspaper because nowhere else advertised such things.  Now places like Facebook, Google, etc., are raking in more dough than the newspapers ever dreamed of, because those businesses reach a greater audience at a fraction of the price.
The drying up of advertising money has turned responsible investigative journalism into something closer to the realm of the tabloids trying to sell papers with sensationalism.  Those old reporters (with integrity) are being replaced by a new breed that are only interested in a headline.  They were  leftwing activist in college and now they are  posing as reporters.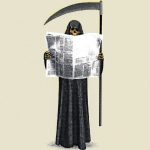 But, these liberals made a big mistake, mainstream America is not left of center!  Our silent majority doesn't think much of fake news and leftwing propaganda.  In fact, it's a major turn off to see newspapers pushing their political agenda.   Mainstream America does not love sanctuary cities, open borders, runaway deficits or wasteful spending on illegal aliens unlike the news breed of reporters.
The damage done by these liberals to the nations newspapers is now irreversible.   The American people are fed up with their CNN style journalism (fake news wrapped in political bias.)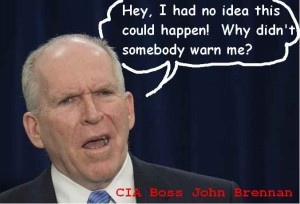 This is in large part why Americans are cancelling subscription in favor of something better that is easily found on the radio,smart phones or the internet.
It's estimated that this declining trend has cost our newspapers about 2 trillion dollars over the last decade.  Ouch!
It seems a shame that our formerly respected newspapers should now fall so far from grace.  But, as Wm. Randolph Hearst might say, they were hoist by their own petard. (I love that line)  Yep, they're all going broke as they languish in the gutter of liberalism awaiting for their final paycheck.   (Playing taps on my bugle now)