by Jack
Unelectable is the summary for my post presidential debate analysis.  Biden was the only guy there who was not a flaming socialist, but his problem is his age is showing… and not just a little.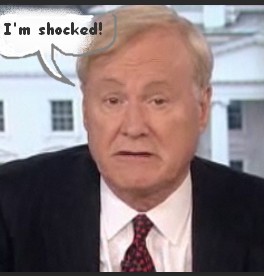 Even Chris Mathews had to admit that he was "shattered" and "shook up by tonight's debate" and their too far to the left proposals.  Nobody had any real substance, it was all this pie in the sky socialist baloney,  free this and free that, just vote for me!   Maybe that junk still works in California, but the people elsewhere in this country are smarter and they don't want any part of socialism programs that will shove us right into bankruptcy.
I can't believe this line up is the best the democrats can do?   Sleepy Joe is their only viable candidate, that's pretty sad.  You can't watch his performance without thinking at any moment he's going to stumble and forget the question.  At one point he accidentally referred to Senator Bernie Sanders "the president."  Then he followed up on his gaffe by accusing Sanders of being a bad socialist.  No Joe, he's a great socialist – that's the problem.
The audience didn't like cocky Julian Castro for criticizing old Joe's memory, they booed him and I have to admit, it was rude.  That's no way to treat a senior citizen!
Kamala Harris came off like the phony she is, stilted and overly rehearsed.  She's done.  Another big loser in the debate was Beto O'Rourke.  Remember this, "Hell yes, we're going to take your AR-15!"   Okay, let's see if he can take away legally owned AR-15's from Texans, that ought to be good for a laugh.   If he said that in CA I would be concerned! lol
Next, Castro is as gone as his namesake.  Booker, Klobuchar and Yang – they're toast too.  It's a case of being out of time, out of ideas and out of supporters for all them.
What we have remaining is grumpy old Bernie, sleepy Joe Biden, "I'll Promise Anything" Warren and last by a huge margin we have Mayor Pete Buttigieg.  You don't go from Mayor to President, never gonna happen Pete.
So, now its really just between Biden and Warren.  Granted, Warren is a good talker, but her socialist policies, yuk, namely major energy cutbacks under the guise of climate change.  It did not work before under Obama and it will not work now.  It would through us into recession or worse.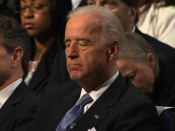 If this is their best lineup,  then it's safe to say, Donald Trump is being handed the election and the only person who can defeat Trump is Trump.   He's doing a pretty good job at snatching defeat from the jaws of victory, but he will have to try much harder if he's going to lose to these goobers.