by Jack
A community meeting was held Tuesday night in the wake of a police shooting that left a 28-year-old black woman dead in her own home.  Former Fort Worth officer Aaron Dean resigned Monday before he could be fired in the death of Atatiana Jefferson. Dean, who is white, has been charged with murder.
Let's review the facts and see just how outrageous this officer behaved….
A suspicious circumstance call came in to dispatch, it could have been anything, including a possible burglary in progress.  It was reported to police by a concerned neighbor.  He observed the Jefferson's front door open at 2 a.m. and there was a light on inside the home.
This is a high crime area and it highly unusual that a local resident would deliberately leave their front door open at this hour of night, especially in a tough, gang infested neighborhood.
It's been reported by the media that officer Aaron Dean responded to the call and entered the yard without waiting for backup.  Further, that he observed a black female inside the home and shouted, show me your hands, while his gun was drawn.  A second later he fired a single fatal shot without even saying he was a police officer.
Okay, that was the news media's version. Now lets look at the facts.
The time was 2:30 a.m., even though this was a significant factor, if was largely brushed aside by the media.  Police know that after midnight the tweekers, burglars, robbers, home-invaders and all sort of Part I crime (crimes against persons) is more likely to happen.  This is easily proven by the stats.   But, skip over the time element, no need to say anything because it doesn't fit the narrative.
Media said, officer Dean should have waited for backup.  Oh really?  Guess what, officer Dean was there with
backup.
Jefferson was armed with a loaded pistol, not a video controller as first reported.  And she pointed a pistol at the officer, as Dean was saying to, "Show me your hands!" Then ka-pow, the shot was fired.
It took quite a while after the shooting for it the media to report Jefferson even had a gun, much less that she was pointing it at the officer.
A police body camera proves this fact or you can bet this would not be part of the story either!
Before the video was even shown, people were saying Dean lied because they alleged he could not see through the glare on the window!  Uh-huh…now how would anyone know that who wasn't there?  Dean more likely saw exactly what was going on and he reacted to it.
But, he didn't identify himself as a police officer!   That's against the law.  No it isn't.  Dean didn't have too, because he was faced with a life threatening situation.  He had no time to engage in any conversation, he had a split second to react to a l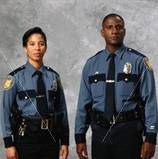 ethal threat.
It's never been required that officers must say," I am a police officer" or something to that effect before using deadly force against deadly force.   However, a light from within the house was shining on the officer… who was in full uniform.   That should have been a clue he was cop and not a gangster.  By the way, keeping a loaded gun at the ready while playing video games is rather odd, don't you think?
Dean hesitated as long as he dared, under the circumstances, but enough to blurt out one command, but when Jefferson aimed at him, well, now his options were limited.   Dean reacted as he was trained to do.  He fired one shot and that ended the threat to his life.
Not one person, not one… in the media, has characterized this shooting from the police officer's perspective, its all been a lot of whining and crying and a rush to judgement to hang the cop.  Nobody with any police knowledge or legal experience was invited on air to say this might have been a good shoot.
But, the officer immediately resigned, doesn't that imply guilt?  No.  What it implies is the police union representative, and quite likely a legal counsel, advised the officer to resign immediately so he would not be forced into an IA interrogation for the sole purpose of proving him guilty.  The ONLY way to prevent that is for him to resign, so that he could exercise his civilian right to remain silent and seek the advice of a legal representative.
This particular house was known to the police because they have visited it before,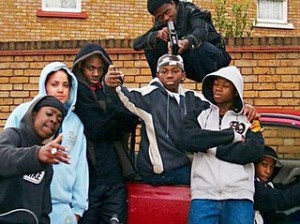 according to my source.   Again, according to my source, this was not the kind of home you would expect to be completely crime and drug free.
Do you think any of this weighed on officer Dean before the one fatal shot was fired?
Wonder what the toxicology report will say?  Maybe it will it help us understand why this woman was up at 2:30 a.m. playing video games with an 8 year old with the front door open.  Was she under the influence of drugs or alcohol?  And what about the gun, was it legally hers or was it stolen?  Inquiring minds would like to know.
There is a lot to be explained before I am going to say, charge this cop with murder!
Predictably, the media already has the officer convicted of murder, as does the local Mayor.  She couldn't apologize fast enough or bend over far enough as the news broke.
This story has a lot of similarities to another shooting the media had figured out in the first 10 minutes.  I recall that Obama quickly launched a federal investigation into the police conduct and it all came to naught.  Remember Trayvon Martin?   Here was go again, federal investigation, cop automatically charged and bureaucrats falling all over themselves to apologize before the evidence is in.