by Jack
There are two narratives to explain the crime trouble in Chico.  I'm talking about the crime that comes from the flood of vagrants now walking our streets.   Narrative #1 says, being poor is not a crime.  When you take away people's homes they have to sleep somewhere.  These poor people could be you or me, the only difference is they lost their jobs, their homes and sometimes their families.
When Ronald Reagan closed down the mental health hospitals it put the patients out on the street to fend for themselves this is cruel.  They need a helping hand, not hated and villainized for problems beyond their abilities to cope. CA has a housing shortage, is it any wonder people are left homeless?  They need homes and an opportunity to find work again. And this is a total crock!
Narrative #2 CA liberals have had 10 years to correct a growing problem with tramps flooding into the state along with illegals, but all their big ideas have failed and at the same time they've cost us billions.  They (CA lawmakers) still have no clue who they call homeless.  They still think these bums are simply good people, out of work and homeless.  They are in denial that many are deliberately living on the street as predators and cons that they are!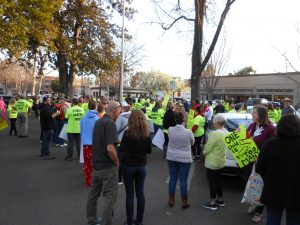 For the most part the transients in Chico came here from other places, even out of state.  We are a magnet for bums and junkies.  Over half the nations so-called homeless now live on the West Coast.  Why?  They are not here looking for work, that's obvious.
With these new kind of bums and vagrants has come soaring shoplifting, thefts from vehicles, bicycle theft, assaults, stabbings, aggressive panhandling, homicides, burglary, arson, human filth in public places, vandalism, drugs, prostitution and tons of trash.  You should see the trash left behind at camp sites in Bidwell Park, our polluted waterways…. this is what has been forced on us by these unwelcome travelers.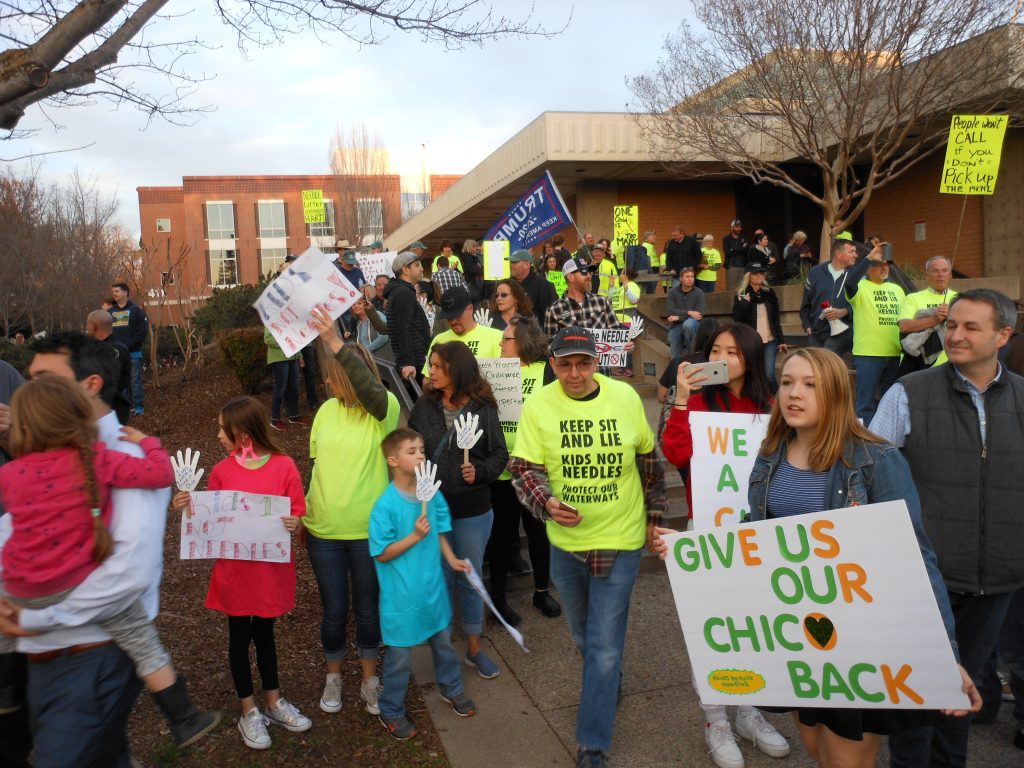 Chico is now known as a good place for bums, but not for taxpaying citizens.  We have the rep as a soft touch thanks to local liberals.   So the bums come here for all the free S- – -, isn't that just great?
Look, we have no problem with helping the poor or people out of work and struggling.  We have compassion for the mentally ill too, but our ability to help these truly needy people is limited and what we do have is being consumed by the predators, bums and junkies.   They are spreading their bad habits in our community and that includes drug and alcohol addictions.
Chico never had a heroin problem until these creeps arrived.  We've found needles  left behind by druggies in the kid's playground and in several public parks.  Downtown businesses are suffering from shoplifting and because the downtown is no longer considered safe… but the liberals talk right past these realities.  They are not hearing us, they only want to try to convince us we are mean people because we won't give these bums our tax money for more programs.  So many of us have had enough and it's time to do something….today is the beginning.
UPDATE:  Just got back from the rally.  Well over 1500 people showed up.  They were angry and frustrated by the lack of action to protect this community, but I saw no violence.  They feel the liberals on the City Council are trying to deal with problems that only involve a small percentage of the so-called homeless.  The rest of it, the crime, the filth, the trash, etc., they have no answers, except for denial and trying to change the narrative to one that fits their agenda.