by Jack
LAPD, once considered the nation's finest law enforcement, with over 10,000 sworn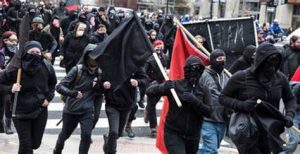 personnel, is facing a $150 million dollar budget cut this year.   This is yet another knee jerk reaction to the fake BLM narrative about systemic racism and police brutality.  LAPD is not perfect, but name an institution of it's size and job description that is?
In addition, a $25 million dollar cut will defund L.A.'s school police, leaving the gang riddled high schools to be protected by unarmed yard supervisors and cross walk guards.  That ought to work, right?
LA's cuts might be an extreme example, but similar type cuts to police are being made across the USA.  In some cases it is happening in the most crime riddled cities where good policing is needed the most.  The decisions to defund police are coming from liberal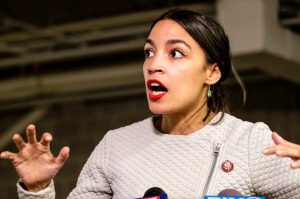 democrat politicians, like Alexandra Ocasio Cortez who wants New York to make more cuts to police than already proposed.   Rep. Alexandria Ocasio-Cortez declared Tuesday that "defunding police means defunding police" and that proposed budget cuts to the New York City Police Department aren't enough to combat inequality. Many of her liberal colleagues have long favored going soft on crime as a way to address surging black on black crime statistics.
Some cities are suggesting that it's time for police officers to take out liability insurance as
qualified immunity is repealed.   This is insanity on a grand scale… thanks to democrats. But, this time their failure won't result just corrupt practices, it is going to be felt in in a wave of crime and lost lives.   This is reckless endangerment and if anybody ought to carry liability insurance, it should be the democrat politicians who propose defunding police.
I'll go out on a limb now, but I would say it won't take more than a few months for the City of Los Angeles to figure out they made a terrible mistake cutting their police force.
Are you wishing you had bought an AR-15 before the communists in CA made them all illegal?  Or does that wry smile on your face indicate you were ahead of the curve?