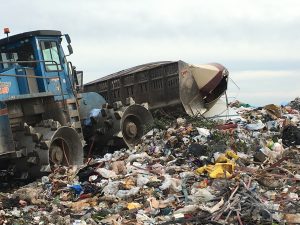 Howdy there readers…I'm starting a new writing project for 2018…a column I first began in 1990 in a town far, far away.  I'll park a few initial pieces here on my Etc.Guy blog and on Facebook to test the audience.  My first several posts are churning, I think you'll find this subject matter VERY interesting.  I'm a trash talkin' garbage manager by day and writer by night.  Here ya go…
In the 1990s I worked for a municipal landfill.  I penned a newspaper column back then entitled "Garbage Talk" and wrote stories about weird happenings at the dump.  Garbage Talk appeared in print during an era before Al Gore invented the internet, before Facebook or Twitter.  Yet Garbage Talk had fans.
I left the industry and quit writing.  Two years ago my career recycled back into managing trash.  After some prodding from friends I decided to revamp Garbage Talk.  The setting is the ACKNEE Landfill located in Anywhere USA.  Why ACKNEE?   Landfills are the pimples of American consumerism.  We buy and dump stuff.  But unlike a zit our landfills don't go away.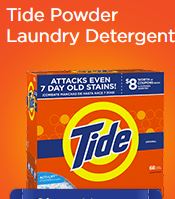 We all generate trash.  Funny things happen at the dump.  Like the day a coffin came in (it was empty).  Or when we buried a McDonald's restaurant.  Or when the load of laundry detergent arrived, known as the day the Tide rolled in.   I'll introduce you to the guy who delivers manure every Monday and the gal who brought in a load of mannequin arms.   You get the drift.
Garbage Talk promotes the folks working in our trash.  Solid waste management is the USA's 5th most dangerous industry.  My colleagues have a dirty job, and like Rodney Dangerfield they get no respect.  But they have mine.  That's why I'm launching Garbage Talk.  Enjoy.
PS Still working on blog details, but if you're on Facebook find Garbage Talk at Eric Miller's Garbage Talk.