I enjoy camp fires but have NOT enjoyed the recent Camp Fire which hit the community of Paradise, California.  For readers unfamiliar with Northern California, Paradise sits in the Sierra Nevada foothills about fifteen miles east of Chico and about 90 miles north of Sacramento.
The Camp Fire started November 8th, thus far creating havoc over 150,000 acres.  Fortunately this wildfire appears to head south and away from our city but prior to doing so tens of thousands of folks were displaced, thousands have lost homes, nearly a thousand are missing, and many have died.  The Town of Paradise, population nearly 30,000, reels from shock as do neighboring communities.  Rain is forecasted soon—a mixed blessing.  We're tired of the flames and smoke but leery of mud slides.
I haven't felt amusing lately nor have I made much progress on my next article which profiles Eugene, Oregon funny-lady Leigh Anne Jasheway.  I'll get to Leigh Anne soon.  In my line of work…by day I'm in the trash business… I've been busy focusing on cleaning up our community.
In a side-bar front yard conversation this past weekend with a young married couple we talked about gophers.  The varmints were driving them mad.  I told these folks that I previously researched these critters and, given that Thanksgiving soon approaches, they could try making gopher stew.  They laughed off my idea but if YOU'RE interested read "Stewart the Gopher Loses the War."
For the rest of 2018 I've pretty much resolved that my waistline will not shrink prior to January.  A goal for the next six weeks is to hold caloric cruise control.  If I gain a few extra pounds I'll shrug it off as collateral holiday damage.   For a nonchalant attitude about calorie stockpiling read "Phooey Let's Gain Weight Over Thanksgiving."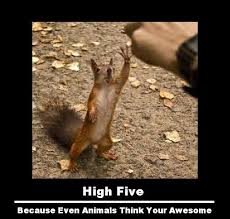 Many are hurting in Northern California from the Camp Fire and the recent Carr Fire near Redding.  But to those who survived with their health intact, and to those who help, we have much to be thankful for.  Wherever you are this Thanksgiving I wish you good health, time well spent with friends, and good cheer.
Many thanks to emergency responders who've put themselves at risk to save lives and property.  Our fire fighters and local law enforcement officers have done an outstanding job.  You are awesome and the communities appreciate you.
###
PS: Visit me on Facebook too.