by Jack
Sometimes there are profound meanings cloaked in subtlety, especially when it comes to the words spoken by a Chief of State like Obama. He carefully crafts his speeches so that every word is deliberate. Recently I noticed Obama prefers to use the acronym "ISIL" to describe the new Sunni army controlling a large swath of Syria and most of Iraq. This made me curious because most of us (media included) have been using the acronym ISIS to describe them. So, this struck me as odd and it prompted me to do some investigating.
I was surprised to find that the difference between ISIS and ISIL is very significant. ISIL literally means the Islamic State of Iraq and the Levant. The Levant is the key to this code speak. Levant is a region incorporating the island of Cyprus, Israel, Jordan, Lebanon, Syria, Palestine, and part of southern Turkey. The word appeared in English in 1497, meaning the lands east of Italy. However, and this is the significant part, the term is borrowed from the French word "Levant" or rising, as in the rising of the sun in the east. The phrase is ultimately originates from the Latin word "levare", meaning 'lift or raise, and it's not too much of a stretch to think in a modern context it could mean the rise of radical Islam as a global force. The largest religious group in the Levant are the Muslims and the largest cultural-linguistic group are primarily Arab due to Arabization of the region over the centuries.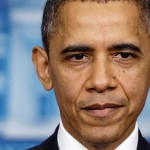 The majority of Levantines are Sunni or Shia Muslim. There are also Yazidi Kurds, Alawites, Twelvers, Nizari, Druze and Ismailis.
I don't think I'm overreaching here, because Obama has used the term ISIL 5 times on June13, and 16 times in his commencement speech at West Point on June 19th. So, if it's that important to him, what's the message he's trying to send?
Is Obama saying he sees the rise of radical Islam in these countries or is he stealthily approving of it? There's a reason why Obama has gone to such great lengths to use the uncommon acronym ISIL. Whatever you may think of this man, he never does anything that is not premeditated and tied to an agenda, so what's his agenda this time?
One journalist thought Obama might be trying to deflect from his pointed failures in Iraq and Syria. That he would rather eliminate the direct connection between the chaos in Iraq with his inaction in Syria and spread it around within the region of the Levant. "Better that the upheaval in a country to which we committed so much blood and treasure remain the fault of George W. Bush," said Liz Peek in Financial Times. What do you think?