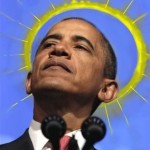 by Jack Lee
If you did not see the 60 Minutes interview done by Steve Kroft with Barack Obama, you missed an opportunity to meet the real Obama. This president (that many claim is the worst president in history) thinks he is doing an excellent job and would be re-elected if he ran again! It stunning to watch this crazy egomaniac, but all voters should, especially if you voted for him.
Speaking on ISIS, President Obama said, 'Over time, the community of nations will all get rid of them, and we will be leading getting rid of them. But we are not going to be able to get rid of them unless there is an environment inside of Syria and in portions of Iraq in which local populations, local Sunni populations, are working in a concerted way with us to get rid of them.'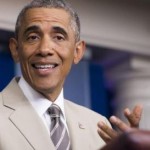 President Obama speaks of something that doesn't exist! There's no community of nations and what's worse, he's saying that Sunni Muslims must defeat a group that has pledged to deliver death and destruction to America. These are the same people being beheaded by ISIS in Syria and Iraq! These are largely poor, unarmed, civilians and they are supposed to rally behind some make-believe "community of nations and do our work for us?" Obama is completely off the rails, he's nuts and he believes exactly what he is saying, this is incredible and scary!
The president goes on to say, 'I guarantee you that there are factions inside of the Middle East, and I guess factions inside the Republican party who think that we should send endless numbers of troops into the Middle East, that the only measure of strength is us sending back several hundred thousand troops.' So, according to President Obama, there is no solution to radical Islamic terror other than sending several hundred thousand troops back to Iraq. But, Obama is averse to using troops on the ground, so he sits back and does…almost nothing. The Russians move in and now they've accomplished in days what Obama failed to do in over a year, the Russians have taken out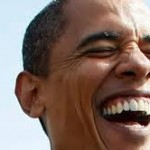 almost a fourth of ISIS Command and Control and regained much territory. Now they are moving their special forces in to secure their gains. The many failures of Obama's leadership in the Middle East and Europe are nothing short of stupefying and he doesn't see it! He thinks he's the smartest man in America. So, here we go into his final year and the nation is still struggling from the Great Depression. The nation is financially floundering due to the most prolonged recession recovery in our history – we can't get our footing because of Obama's gross fiscal mismanagement.
"I would say the U.S.'s influence and prestige and respect in the world is probably lower than it was six or seven years ago,"  Jimmy Carter
Under Obama we've distanced our allies, embolden our enemies and in short, created a mess of the Middle East. But in Obama's way of thinking, he's done a great job and he believes he would win reelection again, if he could run! I don't know how else to say it, this is mental illness folks. He's narcissistic, delusional and pathological. He should not be sitting in the White House. And based on this, one might conclude that over half the voters in America aren't of too sound a mind either, or they're just stupid.
STEVE KROFT, CBS NEWS: "If you were skeptical of the program to find and identify, train and equip moderate Syrians, why did you go through the program?"
PRESIDENT OBAMA: "Well, because part of what we have to do here, Steve, is to try different things.  Because we also have partners on the ground that are invested and interested in seeing some sort of resolution to this problem."
Here's a brief summary of what Dr. Charles Krauthammer thought about the '60 Minutes' interview: "We are in a dangerous spot when our president is delusional about what's happening in the world." He said 'the community of nations' will take on ISIS, but the community of nations doesn't exist. This is an adolescent fantasy! This is a president who is living on a different planet, but it's not harmless because people are getting killed. They are the people who trusted us and who were dependent on us. The president is delusional and thinks he is actually winning in this area. I cannot imagine what they are thinking in the capitals of the world!"