by Jack
In this election year there is an ugliness spreading across America and it is getting uncomfortably close to home.   We've seen it happen many decades ago with the Klan in the South and to some degree in modern times with skin heads and Neo-Nazis, but not nearly to the extent we see it now.   And ironically our liberals are looking on with some favor.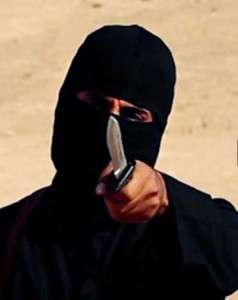 The New Black Panthers, the Nation of Islam, LaRaza, Mecha, MoveOn.Org,  Weathermen, G8 rioters, ELF, Earth First, and others have turned to violence in an to attempt to silence the speech of their opposition.  Eventually, this can lead to voter intimidation and in a democracy like ours that is a sign we are approaching the beginning of the end.   At some point the politics of fear, coercion and intimidation becomes so onerous it is a direct threat to this nation.
Last Friday, a White Supremacist group obtained a permit to lawfully protest at the state capitol in Sacramento.  They were met by a much larger protest group, one with no permit and no intentions of allowing the other group to have their say.  As a result, almost a dozen people in the supremacist group wound up being stabbed and bludgeoned in a wild melee.
Now maybe the attackers thought they were defending their race or something of that nature, but the fact remains, they used extreme violence on the steps of our capitol to deny this other group their right to free speech.   This reminded me of the attacks on some of the people attending Trump rallies and the recent assassination attempt on the candidate.
As the saying goes, "I may not agree with what you are saying, but I shall defend to the death your right to say it."  Evelyn Beatrice Hall.  
Free speech is a founding principle, a virtual cornerstone of this nation, just as is the rule of law and when large groups of Americans show such casual disregard for such things in Ferguson, Mo, Baltimore, Md, Phoenix, Az, or Sacramento, Ca., . . . you must know we're in serious trouble and we better think long and hard on what we're doing.