by Jack
At this moment I am feeling very sad for America, because I sense we're losing our way. We've always valued free speech, even though we understood that it will be abused on occasion.   But, what bothers me now is a so-called progressive movement actively suppressing free speech under false pretenses and without any regard for our 1st Amendment. Even our mainstream media is complicitous in this travesty and that's extremely dangerous.
"Whoever would overthrow the liberty of a nation must begin by subduing the freeness of speech." ― Benjamin Franklin,
The liberal left regularly says some pretty outrageous things that go almost completely unchallenged by the mainstream media.  But, let one guy, like Joey Gibson, with a message that represents conservative values try to give a speech in places like Portland, Berkeley or San Francisco and the leftist thugs come out of the woodwork to beat him down.
"If freedom of speech is taken away, then dumb and silent we may be led, like sheep to the slaughter."  ― George Washington
This oppressive brutality is being directed at many people on the right, like author and talk show host Ann Coulter, Milo Yiannopoulos, a gay comedian and most recently Joey Gibson.  He's a person of color, who rose above many personal hardships to become a champion for civil rights.   Amazingly, Gibson's speech was shut down in S.F., yet he's against drug abuse, violence of any kind, supports gay rights and believes that love can overcome the social divisions growing in America like a cancer.  Oh, he's also a libertarian when it comes to his political views and the worst part, he supported Trump.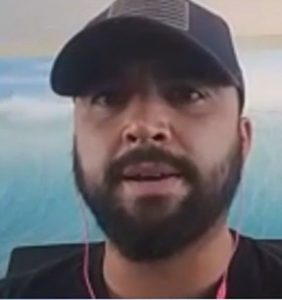 You might think Joey Gibson (shown on the left) and these other minority voices would be somewhat supported by the left or at least tolerated.  Not at all – they are instead branded with the most malicious and false accusations in order to stop them from public speaking. Why? Because, in each case their message conflicts with the left's and that makes them huge targets for extermination..literally.   I'm not exaggerating one bit, the left wants them shut down, and as Antifa, puts it, "By any means necessary."  We know what the means too, the ends justify the means.
"Hypocrites get offended by the truth."  ― Jess C. Scott
On college grounds and in many large cities, even on the steps of the nation's capitol, the haters are now trashing civil discourse and denying many worthy people their free speech right.  Now, that hate is manifesting itself into a whole new movement bent on tearing down historic monuments, banning books like Tom Sawyer or "dangerous" movies like, Gone With the Wind.
What we are witnessing is as incredible as it is frightening and repulsive.   It makes one wonder what's next, the dissolution of the 2nd Amendment, and then where does it stop?
"Leftists believe in free speech, if it's what they want to hear."  ― Jack Lee