by Jack
A CBS news story I just read starts out like this, "The police killing of an unarmed African American man in Sacramento has ignited protests around the state capital and energized members of the Black Lives Matter movement who are demanding accountability from law enforcement.
Protesters planned to continue their demonstrations after police this week released body-camera footage of the shooting of Stephon Clark, a 22-year-old father of two, who was carrying a cell phone in his grandmother's back yard when he was killed."
Now what have we learned from the first two opening paragraphs of this volatile news story? Well, not much, but what's there looks pretty bad for police. If you had read more you still wouldn't have learned much, except some personal background parts about the suspect. This story paints a pretty ugly picture of deliberate murder by cops.
An innocent, unarmed black man, standing alone in his Grandmothers backyard, possibly about to make a cell phone call to his wife and he was suddenly gunned down in a hail of bullets by police for no reason?  Based on this terrible story, if I was a black man in Sacramento I would be afraid to go outside to dump the garbage! Heck, I might get gunned down in another hail of bullets because the police mistook my garbage can for a bazooka or something.  Yeah, I could think that…IF I was a black guy being told cops shoot black men every day for no reason and the media backed up that false narrative.
Right now Black Lives Matters is organizing protest marches in Sacramento. The organizers remind us via the mainstream media that this exact thing happens all the time all over America. An innocent black male gets gunned down by police for no reason! The victims might be out washing the family car or helping an old lady across the street when pow, pow, pow, pow, they're gunned down in a hail of bullets. Black Lives Matters say this is happening all the time in black neighborhoods.  Wow, pretty bad, right?
But, this is only one side to the story and the people behind it are not interested in hearing any other side but their own.   However, there is another side and it should be heard and I am sure it will be heard… eventually. But, right now you have to dig pretty deep to before you discover that the victim had a long police rap sheet. That he was strongly suspected as being chased by the police through the neighborhood after he allegedly attempted to break into several parked cars and smashed a neighbors sliding glass door. He was, allegedly, caught on a helicopter's night vision video cam jumping over a fence to evade police who were in hot pursuit. A few seconds later police had him cornered and according to the officers on the scene, they were yelling at him to surrender, but he didn't do as directed. Instead he advanced on the officers, then one officer yelled, "Gun-gun-gun." That's when the shots rang out. Keep in mind this was at night, the lighting was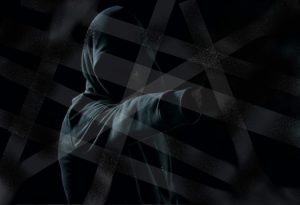 poor. In fact the light was casting shadows and bouncing around from multiple police flashlights. We have strong reason to believe that the suspect did hold something in his hand, but it was not a gun. It was either a cell phone or an instrument that he allegedly used to for the break-ins. At this point we are just not sure, but this investigation is far from over and it will all come soon enough.
The Sacramento Bee reports, "Police said Clark had an "object" that he "extended in front of him" while advancing towards two officers, which led them to believe he was armed with a gun, reports the Bee. No firearm was found at the scene." In the latest developments no object like a tool or crowbar was found near the deceased, only his cell phone. Did he have a crowbar moments earlier? Did he ditch it during the pursuit? We don't know, but the investigation continues.
If there is one thing to be learned at this early point its this: If you are caught-up in a police investigation and a police officer points a gun at you and tells you to put your hands up – you put your hands up.   You probably should not walk towards him. And you for sure should not make any other physical gestures, especially if you are holding something in one of your hands at night.  That would be very unwise and it could result in a serious mistake and you may not survive to see a court trial.  It might also help to avoid suspicion if you did not wear dark clothing, including a black hoody, at night and hang out in odd places where a thief would normally be found.