by Jack
Anyone who cares about the rule of law  should be appalled that someone at the IRS leaked parts of Donald Trump's tax records to the media.
Tax returns are  considered to be protected property and unlawful p0ssession is a crime.  They must stay private until the IRS or the documents owner says otherwise.
In the case of Donald Trump the IRS hasn't claimed Trump did anything wrong, so how dare anyone in the IRS release his confidential information to a news media.   This is clearly a federal crime and it needs to be  investigated.
It's time for the FBI to step and do their job and the leaker/s need to be prosecuted to the fullest extent of the law and then I hope they will be sued by Trump for every penny they have.
The democrats can argue that if he had nothing to hide what's the problem?  The problem is it's illegal to steal someone's tax returns.  However, remember Obama's college thesis and transcripts being released to the public?  Me either.. . those hypocrites.  This all about overturning an election by any means and it stinks.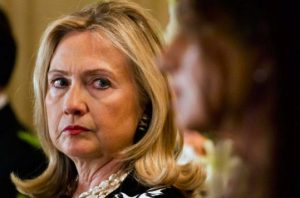 "Trump's tax returns will be pilloried by armies of experts, perhaps even placing him on the grassy knoll with Ted Cruz's father. Even if his storied audit is over, Congressional or public viewing could change that. His tax returns could become the new Mueller investigation."  New York Times
Until a candidate's tax records must be released by law for the office of president,  the democrats should shut up and return the stolen IRS property.  Seeking to overturn an election using theft, it was wrong in Watergate and it's wrong now.   Those involved should never again hold public office.