by Jack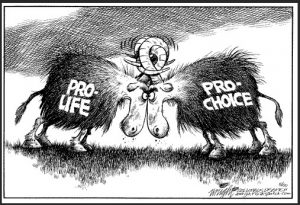 Both the prochoice and prolife  share irrefutable logic as well as overlapping moral concerns and both are very passionate in their belief, that's a given. 
Currently, some states are making it very difficult for a woman to get a government subsidized abortion or an abortion period, regardless who pays.  Missouri is one of those states and this state is getting strong support from the right, especially the Christian right.  However, it's also causing a very loud pushback from the pro-choice side made up of mostly women on the left side of politics, but some on the right are also joining them because they see it as a woman's rights issue and not so much as a Christian moral issue.
It is such a powerful issue that yesterday, presidential candidate Joe Biden, reversed his position in just 24 hours after drawing fire from his base of supporters and his other fellow candidates!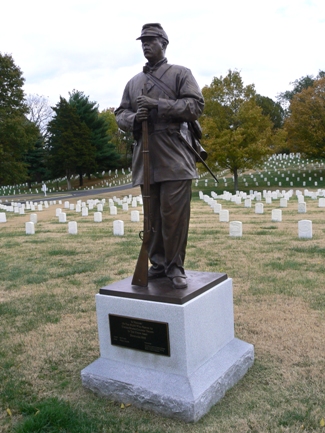 Both sides are prepared to move mountains to achieve victory.   This is the greatest moral dilemma to date since slavery was ended in 1865.   I sure hope we won't need a civil war to decide this issue!
Here are the major points taken from both sides, beginning with pro-choice and in the conclusion I voiced my opinion and I hope you would add in your opinions: 
Pro-Choice persons "believe that individuals have unlimited autonomy with respect to their own reproductive systems as long as they do not breach the autonomy of others."
CHOICE – Abortion ought to be a choice between the patient/mother and her doctor.  Because its her body and her life and this falls within Constitutional guarantees.
CHOICE – Nobody knows her situation any better, least of all the government and therefore nobody should come between her and her doctor on what is best for her in her present circumstance.
CHOICE – Until 1973, government had the absolute right to intercede in this most personal decision, but then the USSC ruled in Roe vs. Wade that she did have a Constitutional right to make that decision.   Prior to this decision abortions were limited to medical concerns for the life of the mother or in cases of rape or incest.  Abortions still happened, but because they were illegal they were often not medically supervised and this endangered the life of the patient. Many women lost their life due to botched back alley abortions.
CHOICE -  Overturning Roe vs Wade would once again place women at risk and cause unwanted children to be at risk too.  This would not be healthy for society and would have many unintended negative consequences, not the least of which would be extra costs to the taxpayers.  Abolishing Roe vs Wade may reduce the total number of abortions, but it will increase the number of unsafe, high risk abortions and the deaths associated.
CHOICE -  Not every fetus is viable.  Some fetus will not survive outside the woman's womb.  Some might be born unable to be aware of light, sound or emotion, existing only in a vegetative state, to cared for by medical staff until death.   Why would we do this when we have limited resources to help and care for patients that have at least a chance for a real life?
CHOICE -  We should never confuse the fertilization of an egg with pregnancy.   Typically infants do not survive outside the womb until after the middle or 3rd trimester.
On the right . . .
Pro-Life persons "believes that the government has an obligation to preserve all human life, regardless of intent, viability, or quality-of-life concerns."
LIFE – The Constitution clearly states that we are granted specific unalienable rights that mankind can't take away because they are God given.  Chief among these rights is the  right to life.  Thomas Jefferson's wrote in his 1st draft,, "We hold these truths to be sacred & undeniable; that all men are created equal & independent, that from that equal creation they derive rights inherent & inalienable, among which are the preservation of life, & liberty, & the pursuit of happiness; … .  Later, the Committee of Five edited Jefferson's draft.   Their version survived and was approved by Congress intact, and it reads:   We hold these truths to be self-evident, that all men are created equal, that they are endowed by their Creator with certain unalienable Rights, that among these are Life, Liberty and the pursuit of Happiness."
LIFE – The framers were very specific about life  and they made this declaration the center piece of all that followed for good reason.
LIFE -  There is legal precedence that recognizes the right of the unborn as living human being. In all states, even radical California, the courts have allowed the unlawful death of the mother and her unborn child to be charged as the murder of two people.
LIFE – Putting aside for the moment when life begins, what logic supports the murder of an unborn child that can live outside the womb?  How is that not murder?    Yet, many pro-choice advocates would quickly pass laws allowing taxpayer money to be used to murder a viable, healthy child, if they were not restrained by people of good conscience.
LIFE -  The Catholic News Agency replies to the pro-choice argument that it would be "unjust" to require the mother to carry her baby to term because it would require her to quit school, abandon her career, suffer for the rest of her life never knowing where her child was if she placed the child for adoption, or face the stigma of "unwed" motherhood, or an endless number of other scenarios…   I am paraphrasing,  the only way a pregnant woman can accomplish anything is for her to kill her baby?  What is even more incomprehensible is that some women accept this specious reasoning and actually fight to keep the ability to legally kill their unborn child as a claimed "right!
LIFE – Our most advanced medical science proves beyond any doubt that an unborn child is alive from the point of conception and it has the potential for a future existence.   If our U.S. Constitution can't protect the rights of the most helpless among us, then how can it protect any of us?
END –   (I realize there are many other points to be made, so feel free)
My personal conclusion –
No nation worthy of a future has ever viewed life as [arbitrary].  To extinguish a life because it arrives at an inconvenient time or is the wrong gender, is the height of being arbitrary!  Who shall live and who shall die should never be made arbitrarily by one person.
That being said, if a woman is not morally grounded and does not know the whole truth about abortion, then she can never make a truly informed decision.   Logic says, a potential mother has a duty to her unborn child to make a fully informed and rational decision in concert with medical advice, before deciding on an abortion.  And further, she must make that decision at the earliest possible time; hopefully within the first 3 weeks and certainly not after the time the baby is viable and able to live outside the womb.
In our current time we are not advanced and our knowledge of the universe is like a drop in the ocean.  Wes really can't know all the facts on either side, so we should err on the side of caution.  However, it is equally clear to me that the abortion issue is so divisive that we better come up a compromise that is as fair as humanly possible.   But, if that  compromise is still absolutely unacceptable to some, we should respect that.  We can offer them a deferment of sorts.   They can abstain in the same way any conscientious objector is allowed to do.
A healthy society, must determine its own moral boundaries.   We can't legislate it and it can't be religiously imposed.  History says that never works.   If those boundaries are wrong, if they violate absolute moral imperatives, then it will soon become apparent, because only truth endures the test of time.