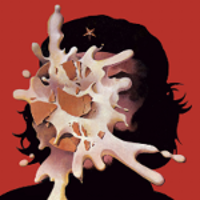 Posted by Pie Guevara
Pie Guevara appears in Post Scripts courtesy of Jack Lee and Tina Grazier. Pie Guevara is an unregistered trademark of Engulf and Devour Investments LLC, a wholly owned subsidiary of Walton Industries which, in turn, is wholly owned by David Walton.  So there!
First Debate: Chris Wallace five Stars, candidates, well, uh….
Trump was an interrupting blowhard, Biden an interrupting bloviator. Both were nauseating except I give the smug Biden the blue ribbon for vomitous, boorish tripe. It was the worst presidential debate I have ever seen. Which means, of course, it was the most interesting presidential debate I have ever seen.
Chris Wallace is, certainly, the most outstanding and competent presidential debate interviewer there has ever been and probably ever will be. I admire his tolerance, patience and skill.
The big question for me is will Trump learn from this or will he simply ignore any advisors? Seriously, he could have kept his big fat yap shut and let Biden hang himself on numerous occasions. Shut up, let Biden speak, and then respond to his lies and half baked lunacy.
Both candidates "achieved" but one thing — preaching to their respective choirs.
If even that.