Where have all the humor writers gone?
This question, posted on Patrick McManus' website, racks my brain.  McManus is a former columnist for Field and Stream Magazine and a New York Times bestselling author.  He spins tales about fishing, hunting and camping.  I camp but am a terrible angler and only eat wild game that I can mooch from friends, so I hadn't read much of his work until recently.  However, I quickly learned he seldom gets to do any of those things.  Instead, he laments about tangled fishing line or pitching mean tents.  You get the idea.  He writes about screwing-up.
I recently met McManus.  His mind "thought funny" throughout the entire interview, and I fought to scribble notes between laughs.  I blew soda through my nose but won't hold that against him.
His question begs investigation.  Humor is subjective and personal.  TV writers and comedians entertain us but humor writers are a different breed.  They provoke wry smiles and amusement rather than outright belly laughs.
Still, writers such as McManus do cause belly laughs.   Take time to rediscover and read them.
The Humor Project seemingly has no endpoint.   Why?  Because there's so much bad news reported: wars, lousy economy, scandalous politics, global warming, shootings, famines, drought, locusts…the Kardashian marriages.  People want to laugh away endorphins.  They want to feel happier after reading something than they felt before.
I'll introduce several writers who inspire me, those I'm readily familiar with anyway.  Their styles are unique, starting with…
Erma Bombeck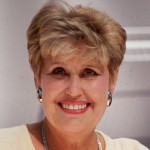 "The odds of going to the store for a loaf of bread and coming out with only a loaf of bread are three billion to one."
"Like religion, politics, and family planning, cereal is not a topic to be brought up in public.  It's too controversial."
A former housewife, Erma Bombeck hit her stride writing about parenthood, married life and family relationships.  Her weekly column was ultimately published in 900 newspapers and she also wrote 15 books.  She passed away in 1996 but her humor survives in print.
Dave Barry
"Camping is nature's way of promoting the motel business."
"If you have a big enough dictionary, just about everything is a word."
Dave Barry began as a Pennsylvania newspaper reporter covering local government meetings, many of which are still going on.  A Pulitzer Prize winner, he retired from his weekly Miami Herald column in 2004.  Barry has also written 30 books, although virtually none of them contain useful information (source: Dave Barry).  Barry's humor is outrageous and is often compared to, well, Dave Barry.
Joel Stein
"Other than Wal-Mart, politics is the only arena where old people get all the jobs."
"Long ago I learned that marriage isn't about happiness. It's about winning."
Joel Stein writes the Awesome Column for Time Magazine.  He's a married dad, Stanford educated, a Los Angeles Times veteran, and admittedly lacks the skills to play catch with his son.  Very edgy, he's a celebrity and probably wept and prayed at one of the Kardashian weddings.  Stein's humor likens to a blend of Dave Barry and Patrick McManus.
Patrick McManus
 "One of the most common activities engaged in by outdoor persons is falling."
"Shortly after man invented the wheel, he invented the trailer.  Ever since then he has been trying to figure out how to hook up the lights."
Patrick McManus is a master.  In addition to writing for Field and Stream, he's an Editor-at-Large for Outdoor Life Magazine and has contributed to countless other periodicals.  A consummate story teller, McManus has authored over 20 books.  His wit compares to Mark Twain, Dave Barry, Art Buchwald, and Garrison Keillor.  McManus' novel "Circles in The Snow" will be published in spring 2014.
Jeffrey Bergeron
"Life is a crapshoot.  You do everything you feel is right and follow the rules, and still chance, karma, bad luck or whatever, can rear its ugly head and bite you in the butt."
"If you want guidance on how to live your life, you should try to write your own obituary."
Jeffrey Bergeron writes the Biff America column for Backcountry Magazine, the Denver Post and several Rocky Mountain newspapers.  Bergeron is a Colorado Press Association Award winning writer, hosts TV and radio shows, and author of "Steep, Deep and Dyslexic."  Another edgy writer, he lets your imagination determine whether margins are crossed. He is to skiing and mountain biking as McManus is to hunting and fishing.  If you like Andy Rooney or Garrison Keillor, you'll enjoy Bergeron.
I've interviewed McManus and Bergeron.  You'll learn more about them in Etc. Guy. More funny writers are out there.  I just need to find them.  That's the goal of my self-funded Humor Project, which operates on a gerbil-powered budget.  If they're within a thousand miles, I'll hitch my rebuilt trailer for a road trip to meet them.
Because….
I like road trips.
My beater-trailer needs more bumper stickers.
My wife occasionally needs a vacation from me (which is sometimes bad… I often return to new pets, new furniture, rearranged furniture, or all the above).
Can you recommend a funny writer?  If so, please leave a comment.  You can also track The Humor Project at the Etc. Guy Facebook page (www.etcguy.com).
"He who laughs… lasts." Erma Bombeck